Water and the Draft Plan for Nantahala and Pisgah National Forests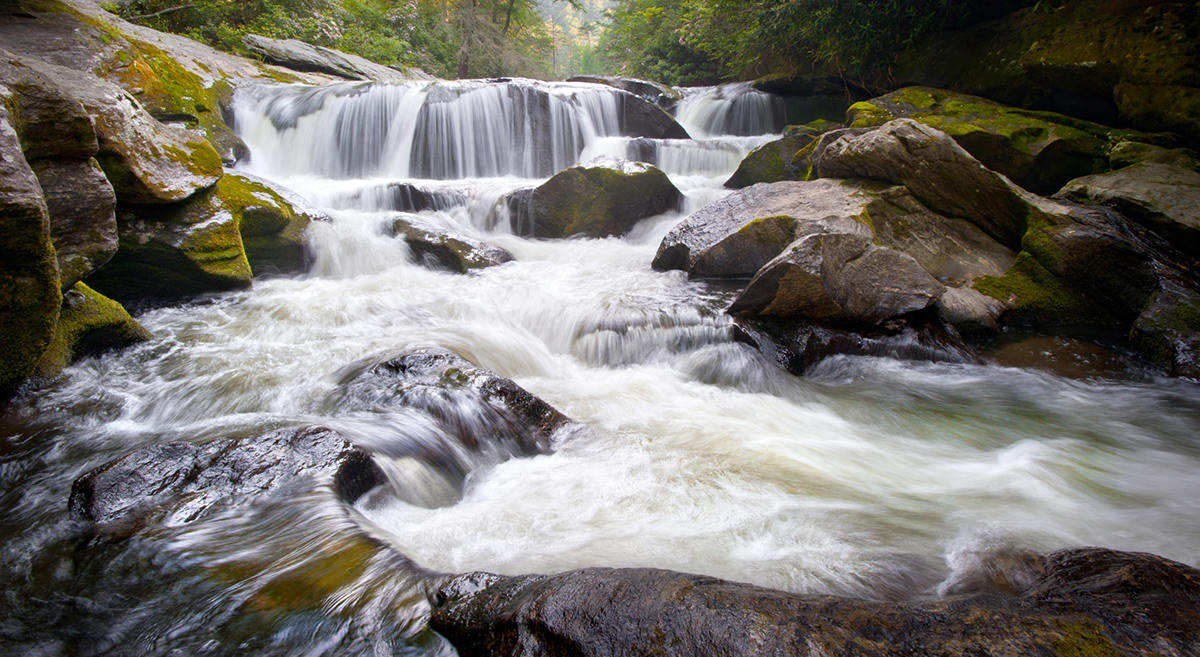 Action Expired
On April 28, MountainTrue's Western Regional Director Callie Moore hosted a live webinar to explore water quality issues in the draft management plan for Nantahala and Pisgah National Forests. Here's a quick rundown of some of the big topics Callie covered. For more information, check out Callie's full recorded webinar here, or see her presentation slides here.
Riparian Buffers
Because riparian buffers perform so many valuable functions, including filtering sediment from overland runoff, preventing erosion, moderating stream temperature and providing food and habitat for aquatic life, all streams need some level of protection. We recommend a streamside zone of the following widths on each side of streams: 
100 feet for perennials (streams with continuous flow all year long)
50 feet on intermittents (streams with flow during parts of the year); and 
25 feet on ephemerals (only flow in response to rainfall). 
Additionally, the plan should ensure that encroachment during timber harvest is only allowed in the outer 50 feet of the perennial streamside zone – and only in rare, justifiable situations.
Outstanding Resource Waters
All streams on the National Forest are not equal. Watersheds classified by the state as Outstanding Resource Waters (ORW) carry special antidegradation standards under the Clean Water Act. The ORW supplemental stream classification is intended to protect waters that have excellent water quality and have exceptional ecological or recreational significance. To qualify, waters must be rated Excellent by the NC Division of Water Resources and have one or more outstanding resource values. There are nine ORW watersheds within plan boundaries. These watersheds should be recognized and named in the plan.
Road Maintenance Backlog
The Nantahala and Pisgah have over $40 million in deferred maintenance of their road system. This backlog causes erosion and water quality damage. Because the Forest Service doesn't have the resources to maintain the existing road network, we recommend a new Objective in the Plan that would call on the Forest Service to assign degrees of the urgency of maintenance needed for each system road. This would provide a better understanding of the resources needed to adequately maintain the road network beyond periodic grading and gravel, and would help prioritize all urgent maintenance needs.