Raleigh Report: With District Maps in Place, We Preview the Primary Election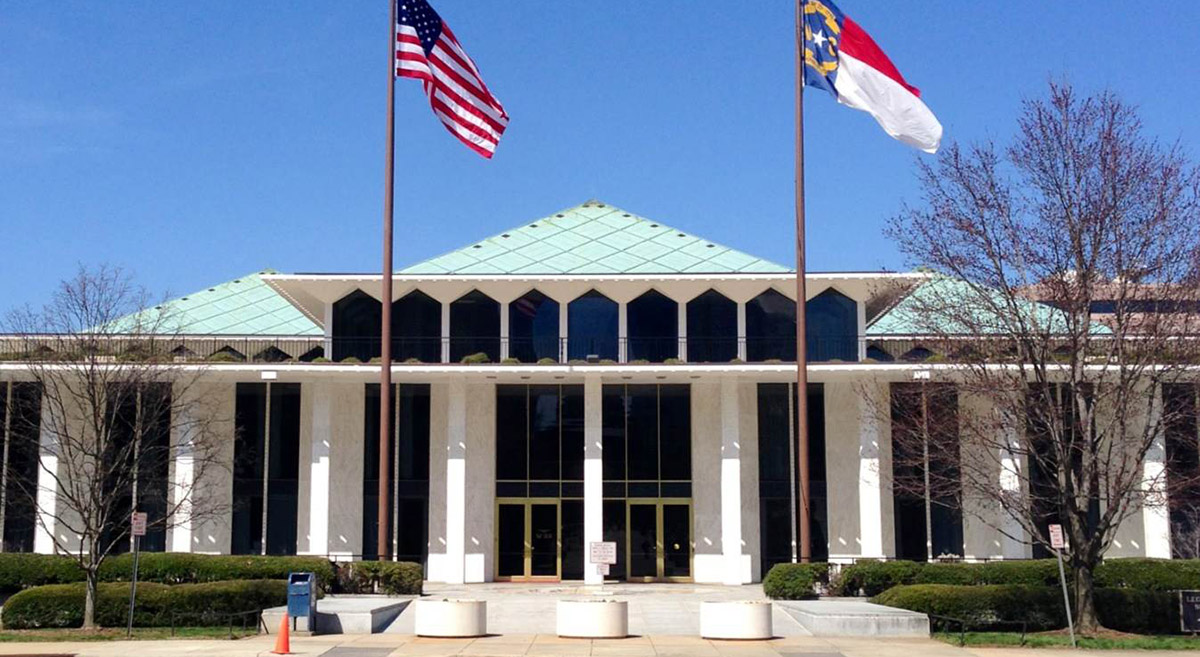 Now that the months-long political mud wrestling match known as redistricting is over, it's a good time to take a look at what the state's new legislative and congressional maps mean for Western North Carolina. 
We won't go over the legislature's – and the courts' – torturous path to finalizing districts maps. Suffice to say that the process reached its inglorious end with decisions by both the NC and US Supreme Courts. The House and Senate maps will remain in place for a decade, but the congressional map will be redrawn next year because it was imposed by a court rather than adopted by the legislature. 
By far, most media attention has focused on the adventures of Congressman Madison Cawthorn, who has been a politician in search of a district in which to run. With congressional districts finally settled, Cawthorn decided to run in his current district in the state's westernmost – and GOP-leaning – counties, where he faces a crowded field of other Republicans in the primary, including state Senator Chuck Edwards and Michele Woodhouse, both of Henderson County. 
Whatever his prospects in the congressional race, Edwards' departure from the legislature has to be judged as a loss for WNC conservation interests. A staunch conservative, Edwards is the chair of a key Senate appropriations committee and has used his influence to direct millions of dollars in conservation, restoration, and water quality protection to our region. We will miss his strong work in Raleigh. 
While the new maps have altered many legislative districts, they have not produced many newly competitive districts. One of the exceptions is state Senate District 47, where two GOP Senate incumbents – Ralph Hise and Deanna Ballard – will battle it out in the primary for the right to run in the general election. This newly drawn district includes Alleghany, Ashe, Avery, Caldwell, Haywood, Madison, Mitchell, Watauga, and Yancey counties. The district leans strongly Republican, so the primary winner is very likely to win the general election. Both Hise and Ballard are strong legislators who chair important committees in the Senate, so this race is being billed as a sort of clash of Senate titans. 
Aside from Ballard vs. Hise, there is surprisingly little political drama left in the WNC primary season in either the GOP or Democratic races. Rep. Tim Moffit will run unopposed in the GOP primary to fill Edwards' seat in the state Senate in a district that leans heavily Republican. In the Senate's far west District 50, incumbent GOP legislator Kevin Corbin is unopposed in the primary for this conservative district. Barring an upset, Corbin will also return to the legislature in 2023. 
Buncombe incumbent Senator (and MountainTrue co-director) Julie Mayfield faces a primary challenge from Asheville City Councilwoman Sandra Kilgore and two-time candidate in other races, Taylon Breeden, in a district that leans heavily Democratic. 
In House District 93, which includes Ashe and Watauga counties, incumbent GOP Rep. Ray Pickett and Democratic challenger Ben Massey are both running unopposed in the primary. This seat has changed hands between the two parties in recent years and is expected to be a bit of a dogfight again this fall. 
In House District 113, two incumbent Republicans – Rep. Jake Johnson of Polk County and Rep. David Rogers of Rutherford County – face off in the GOP primary for another conservative-leaning district. 
In House District 114, which includes a portion of Buncombe County, Eric Ager is running unopposed in the Democratic primary to replace his father John, who is retiring his liberal-leaning House seat. 
In another Buncombe House seat, District 115, Lindsey Prather will run unopposed in the Democratic primary for the right to replace retiring Democratic Rep. Brian Turner in a district that favors Democrats. 
And in Buncombe House 116, Democrat Caleb Rudow will run unopposed to hold the Democratic-leaning House seat he was appointed to when long-time Buncombe Rep. Susan Fisher retired in January. 
Over in Henderson County, two Republicans – Jennifer Balkcom and Dennis Justice – are running to fill Tim Moffit's House seat, which is likely to remain in GOP control. 
Farther west, incumbent GOP House members Mark Pless (District 118) and Mike Clampitt (District 119) are running unopposed in Republican primaries. Barring unexpected upsets in the general election, both are likely to return to the legislature in these safely conservative districts. Likewise, incumbent GOP House member Karl Gillespie in District 120 is running unopposed in the primary and will have a free ride in the general election as no Democrat filed to run in the opposing party's primary. 
For a complete list of House races and candidates, click here. Senate races and candidates can be found here. 
So the upshot is that in WNC, most of our delegation will remain solidly Republican, with most incumbents likely to return. Known exceptions are our primary GOP environmental champion, Sen. Chuck Edwards, either Sen. Ralph Hise or Sen. Deanna Ballard, and either Rep. Jake Johnson or Rep. David Rogers. Democrats are likely to win all of the Buncombe County legislative races, with new members in all of the county's three House seats. 
Again, most of these races will be won in the primary, so we will be back in touch after May 17 to report on these races again.