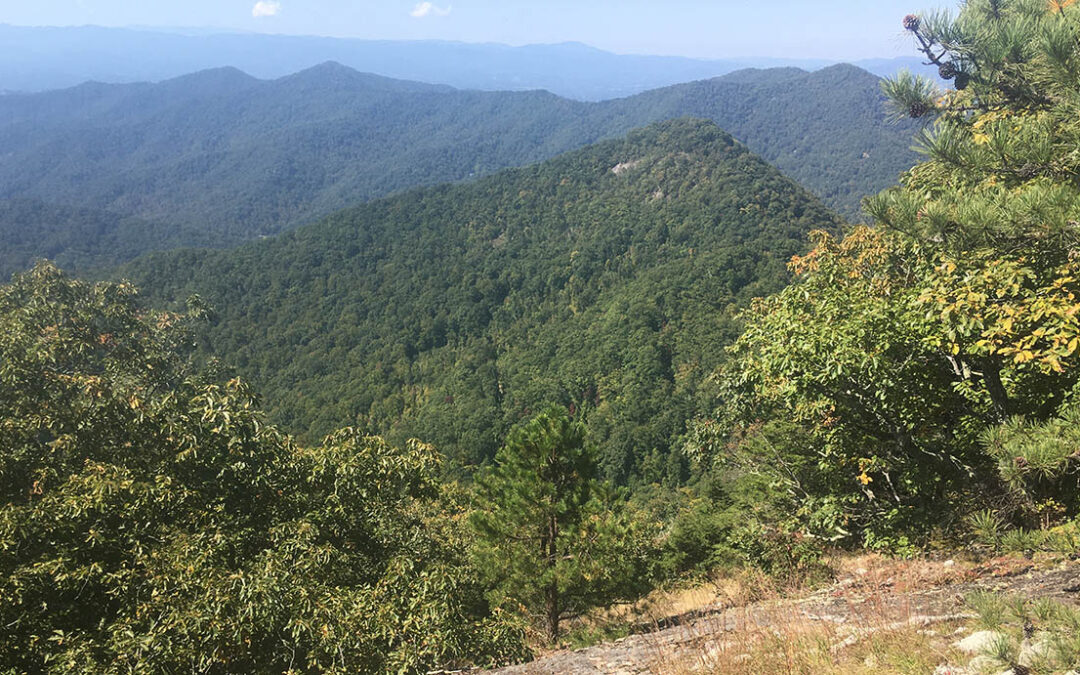 Public Lands Are More Popular Than Ever, And They Need Your Help
Based on what I've seen this year, local public lands are sure to break some visitation records. I've never seen the trails of Nantahala and Pisgah National Forests as crowded as they have been this year. With the pandemic preventing most international travel, and outside being the safest place for people to be, folks have been looking closer to home for travel and recreation options, which has led people to local public lands in droves. Many of those people are getting into the outdoors for the first time. This could be a great thing for public lands and our culture, as more people fall in love with nature and become advocates for conservation. The downside is that many of the newcomers to public land have not yet been educated on how to be good stewards, and that's where you, our MountainTrue members, come in.
MountainTrue members are conscientious people. You care enough to advocate for clean water, resilient forests, and public lands that are managed for people and native species. Most of you are familiar with Leave No Trace Principles and you follow them. At this particular moment in time, there is a need for you to pick up some slack for the newbies, and also for you to kindly mentor people who are not as educated as you.
The "kind" part is important, because it is essential to grow the constituency for public lands and wild nature. Fewer and fewer people are exposed to nature through their everyday lives, so I am encouraged that so many people are getting exposed to something other than a virus this year. If you see folks that aren't behaving well in the woods, let them know what they are doing wrong, and how to do it right. Not everyone knows to pack their trash out, or to keep their noise down to respect other people. If you can communicate all of that in a way that's not condescending or angry, we'll all gain allies for the places we love.
Just as important (and a whole lot easier!) than the needed social work is to hit the trail ready to leave the land better than you found it. I like to hike with a trash bag and gloves so that I can pick up any trash I find along the way – and there's a whole lot of trash in the woods this year. I also hike with hand pruners and a hand saw so that I can cut brush or any small trees that fall across the trail. For those of you that are advanced in your identification of non-native invasive plants, it's a huge help for you to pull the bittersweet, Japanese honeysuckle, privet and garlic mustard you find on the trail.
MountainTrue will highlight particular places that need your help throughout the fall, winter and spring, so keep an eye out for some "choose your own adventure" cleanups we'll be organizing. Contact MountainTrue Forest Keeper Coordinator Tamia Dame for more information.