Fall Native Tree and Shrub Sale in Murphy
September 30, 2019

-

November 11, 2019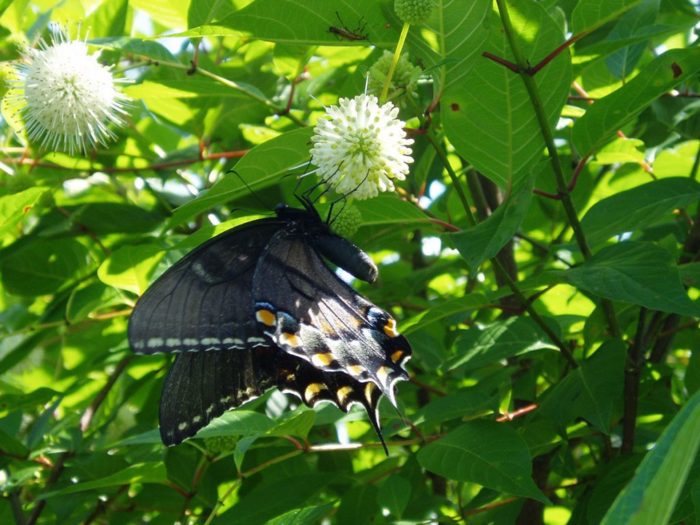 In order to raise awareness about the beautiful, resilient plants that are native to our Southern Appalachian Mountains and to provide a little funding for our ongoing invasive plant eradication efforts, our western region office is again holding a Native Tree and Shrub Sale this fall. Choose from 25 species of native trees and shrubs, ranging from large shade trees, native ornamentals, pollinator species, and those particularly beneficial to wildlife.
All plants are quality local nursery stock from local nurseries Southern Roots Tree Nursery and Native Choice
1-gallon – $12
2-gallon – $15
3-gallon – $20
Orders will be accepted through Monday, November 11, while supplies last. You must pay for the order at the time you submit it in order to secure your species and size of choice. Then, pick up your order from the MountainTrue Western Regional Office parking lot in downtown Murphy on Saturday, November 16 from 9:00-2:00.
Here are two ways to complete your order:
1. The online order form for the 2019 Fall Tree Sale is found below on this page. (scroll down to see and complete your order online)
2. Use our printable paper order form. Mail the order form with a check payment to: MountainTrue, 90 Tennessee St., Suite D, Murphy, NC 28906.
Plants that are found here inspire a "sense of place" and pride in our mountain communities and promote wise stewardship and conservation of natural resources. For questions related to these or other native and invasive plant species, contact program coordinator, Tony Ward at tony@mountaintrue.org.
2019 Tree and Shrub Species Size Price List
2019 Tree and Shrub descriptions
2019 Tree and Shrub printable order form