Broad River Fishing Tournament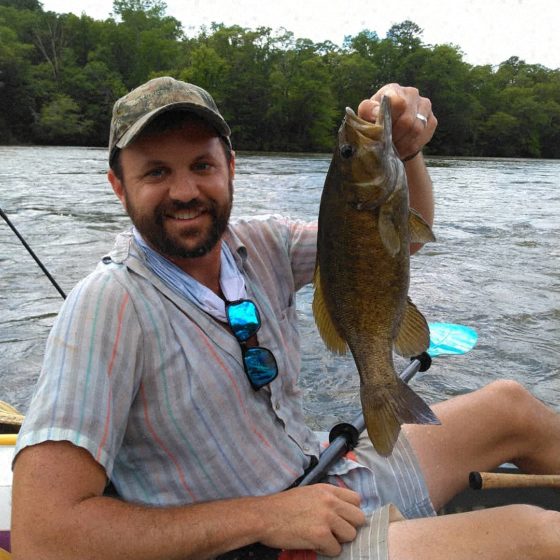 We're excited to announce the first-ever Broad River Fishing Tournament! While we had planned earlier this year to host a single-day, in-person event, due to COVID-19 we are shifting the structure of this event to a 10-day opportunity to participate in a safe and socially distanced way.
Go out on your own (or with your very small and safe group) to your favorite location on the Broad River. You can fish one day or all week long!
This is a for-fun and "bragging rights" only tournament, no cash or material prizes will be given. Recognition as the "Broad's Best Angler" will be given to the fisher person who has the highest combined total length of their three biggest fish. We will also recognize winners for catching the biggest bass, biggest catfish, biggest panfish (bream or crappie) and for the most unusual fish.
Here's how it works. When you catch a "nice one," take a photo of the fish lying on a fish ruler, and send it via email to David@mountaintrue.org. We will tally up the fish measurements after Labor Day, the last day of the tournament, and announce winners that week.
Registration is free. If you'd like to support our Broad Riverkeeper program, you can purchase a Custom Deluxe fish ruler by contacting David at david@mountaintrue.org or 704-284-9002.