Hemlock Treatment Workday in Sandy Mush Game Lands
May 25, 2016 @ 5:00 am

-

11:00 am

Free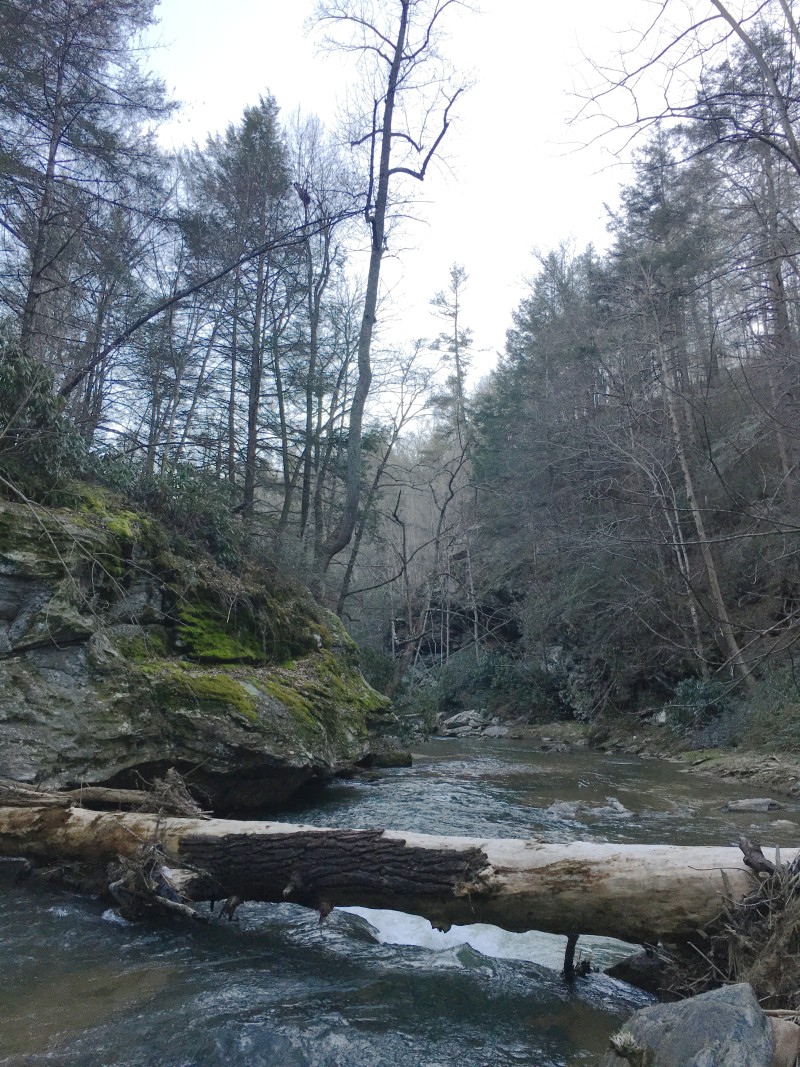 Join MountainTrue and the Hemlock Restoration Initiative as we treat hemlock trees in Sandy Mush Game Lands on Wednesday, May 25th from 9:00 AM-3:00 PM. Click here to sign up for this event!
Recent spring rains are moistening the soil in preparation for a second day of hemlock treatment along Sandy Mush Creek. We will be performing soil drench treatments of the mature hemlocks that shade the creek to prevent further decline due to hemlock woolly adelgid.
The southern bank of the lovely Sandy Mush Creek forms the boundary between Buncombe and Madison counties. Sandy Mush Creek drains into the French Broad River approximately 3 miles from the site where we will be working. The land has been permanently protected by the Southern Appalachian Highlands Conservancy and is managed by the NC Wildlife Resources Commission. It links two sections of the Sandy Mush Game Lands and will one day become a contiguous part of the Game Lands.
The eastern hemlocks in this area have not shown the level of decline that other stands have experienced, but the adelgid is present and is beginning to have an impact. Several rare plants have been identified in the riparian zone, one which utilizes hemlocks as a preferred host. Because of this, the riparian zone along the creek has been designated as a hemlock conservation area by the Hemlock Restoration Initiative. Earlier this spring, 16 volunteers assisted SAHC, MountainTrue, and the HRI to remove close to 200 tires and a dozen bags of trash from the site and treated 75 trees a little further downstream. Additionally, biological control of adelgid was initiated in the stand in 2015. We want to continue to steward the land and the stand by treating more trees along the creek as part of an integrated pest management strategy, but we need your help! We hope to double the number of trees treated so far this year.
Are you a landowner with hemlock trees of your own? Come receive some free, hands-on training to learn a simple, efficient, and low cost way to treat the trees on your own property. The best way to learn is by doing!
If you have any questions about this event, please contact Amanda McManaway (amanda@mountaintrue.org).
Related Events