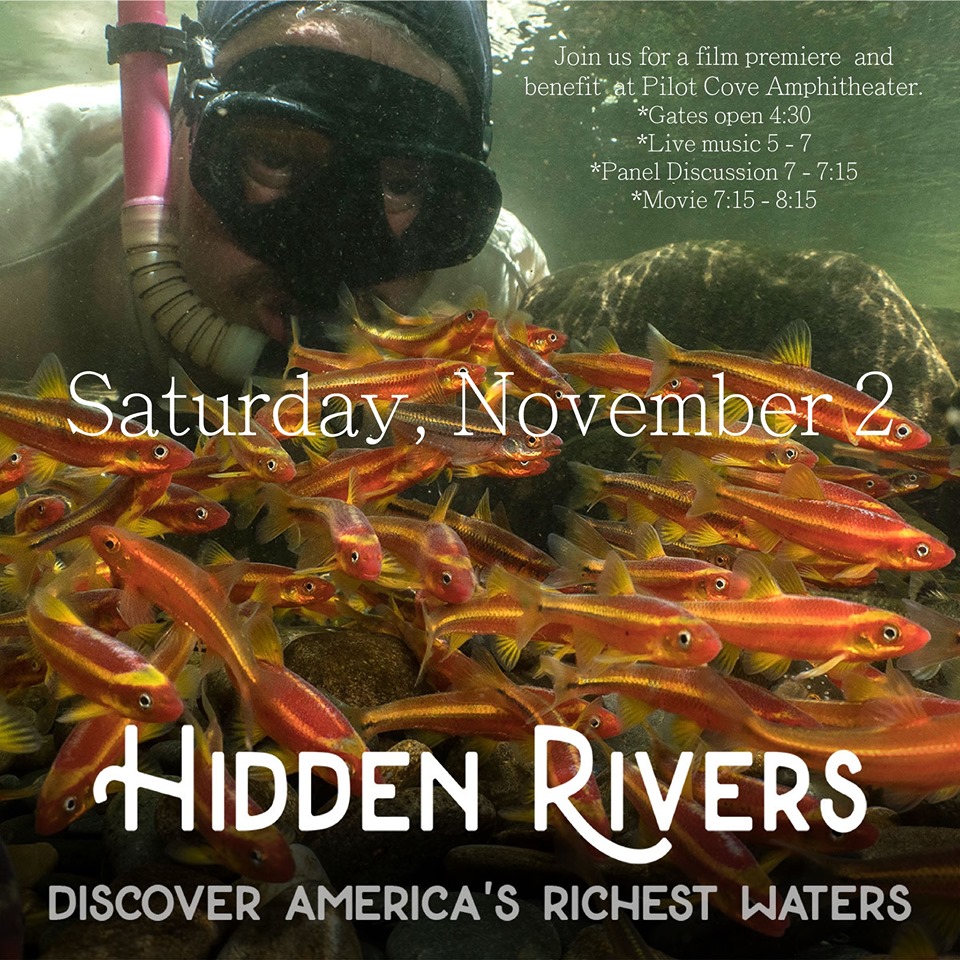 Hidden Rivers is a 1-hour film that explores the rivers and streams of the Southern Appalachian region, North
America's most biologically rich waters. The film follows the work of conservation biologists and explorers
throughout the region, and reveals both the beauty and vulnerability of this diverse aquatic life, and how many
people are finding ways to protect it. Get your tickets here.
There is no better way to experience the Hidden Rivers films than in the heart of the Southern Appalachians at Pilot Cove. Experience local music, food, and beer with the Hidden Rivers film as the finale. Join Ecusta Brewing Company, Oxbow River Snorkeling, Pilot Cover, Pisgah Collective and Headwaters Outfitters as they host an evening to raise money for Conserving Carolina Transylvania French Broad Stewards. For over 28 years, Headwaters Outfitters has been hosting river clean-ups along the Upper French Broad, and with the help community partners, sponsors and co-host, this event will provide funds to continue supporting the health and future of the French Broad River and its Tributaries.
Make sure to check out our MountainTrue table at the event!