Grassroots and Tree Roots: WNCA's Beginnings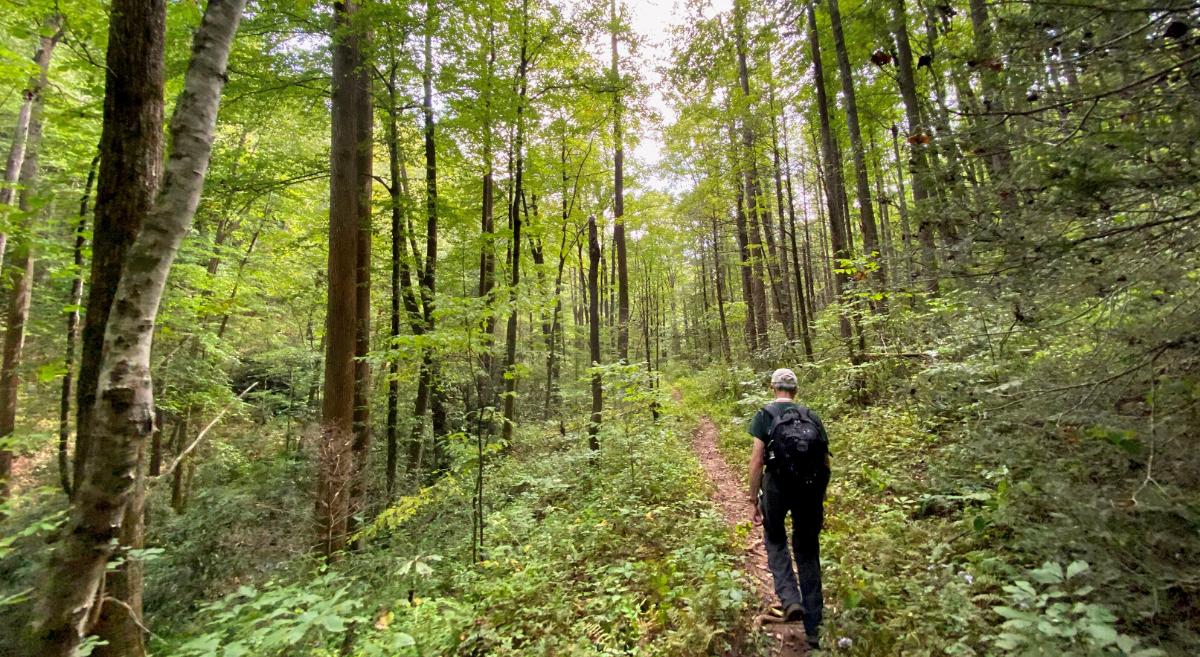 MountainTrue: an organization born in the forest, rooted in the mountains, and strengthened by our communities. 
By Bob Gale, MountainTrue Ecologist and Public Lands Director
The year was 1982. Esther Cunningham — a retired school teacher from a rural area of Macon County known as the Carson Community — first heard rumors of a plan by major oil companies to build roads and drill test wells across Nantahala and Pisgah National Forests in search of oil deposits. The plan was being proposed by the U.S. Forest Service in the form of leases to the big oil companies at a ridiculously cheap price. Esther undertook extensive research into the proposal and unearthed the surprisingly massive scale of the drilling plans. She also discovered that one of the major lessors behind the proposal's corporate shield was, in fact, the government of Kuwait. So, Esther sounded the alarm within her extensive network comprised of many folks in North Carolina's far western counties. 
Esther chaired the Carson Community Club and she and her husband, Jim, were active in other community clubs across the mountain counties that were part of the Western North Carolina (WNC) Associated Communities. Because of their work with Associated Communities, the Cunninghams had been invited to a regional meeting of the Appalachian Alliance (AA), a multi-state network of community clubs, and it was here that Esther met Bill Horton, AA's Executive Director. 
Horton was presenting on the AA sponsorship of a six-state project called the Appalachian Land Ownership Study. When Esther told him about the oil and gas leasing threat, he put her in touch with former AA staff member, David Liden, who had dealt with this issue in West Virginia but recently moved to his wife's family area of Cherokee County, NC. It was a serendipitous meeting — David helped Esther develop a grassroots campaign to educate WNC residents about the oil leasing plans and the naivete of the Forest Service offices regarding the source of the proposal and its potential impacts on our mountain forests. Together, Esther and David decided to formally establish a nonprofit organization to address this threat and they named it the Western North Carolina Alliance (WNCA). 
The WNCA founders gave a lot of thought to their branding of the organization. David notes that they avoided characterizing themselves as an environmental organization because of the distortion, ambiguity, and divisiveness inherent in that label at the time. Instead, Esther and David wanted to engage and activate fellow WNC locals, so they brought a variety of community members together to collaboratively define the issues that were important to them. This early focus on community participation and outreach to a diverse public proved to be an innovative and astonishing formula for success. 
They developed WNCA's membership model, which grew to include folks of all ages from local families that went back generations, as well as transplanted newcomers from around the country. Hunters, anglers, university professors, retired Forest Service foresters, community club leaders, craftspeople and artists, school teachers, real estate professionals, and farmers joined WNCA and added to its capacity as a membership organization by representing many different interest areas. 
This broad coalition with local roots was a new phenomenon for this region and gave WNCA unique credibility. It also confused the Forest Service, as the agency had not expected such united opposition to their plans in Nantahala and Pisgah National Forests. Under Esther and David's leadership, the fledgling nonprofit and its devoted members created a powerful grassroots force that halted the oil leasing proposal in its tracks. 
In their initial attempt to protect this region's natural ecosystems, WNCA's founders achieved the organization's first success and set the stage for its evolution into MountainTrue. 40 years later, MountainTrue continues to champion resilient forests, including Nantahala and Pisgah National Forests.