MountainTrue Comes to the High Country with a Kick-off Event in Boone
On March 3, the High Country welcomed MountainTrue with a kick-off event at Appalachian Mountain Brewery in Boone. Attendees enjoyed great beer, music by Andy Ferrell, and free samples of Appalachia Cookie Company's Spring Seasonal Lemon Lavender cookie, proceeds from the sale of which benefit our work. Graphic design services were provided by Open Door Design Studio.
High Country Regional Director Andy Hayslip addressed the crowd to talk about MountainTrue's unique WNC region-wide focus and Co-Director Bob Wagner and Communications Director Karim Olaechea were on hand to discuss the organization's history, mission and upcoming programs for 2016. These include a volunteer-led water quality monitoring program as well as stream restoration and clean-up events.
Andy was interviewed by both the High Country Press and the Watauga Democrat in the days leading up to the kick-off event. You can also check out our press release here.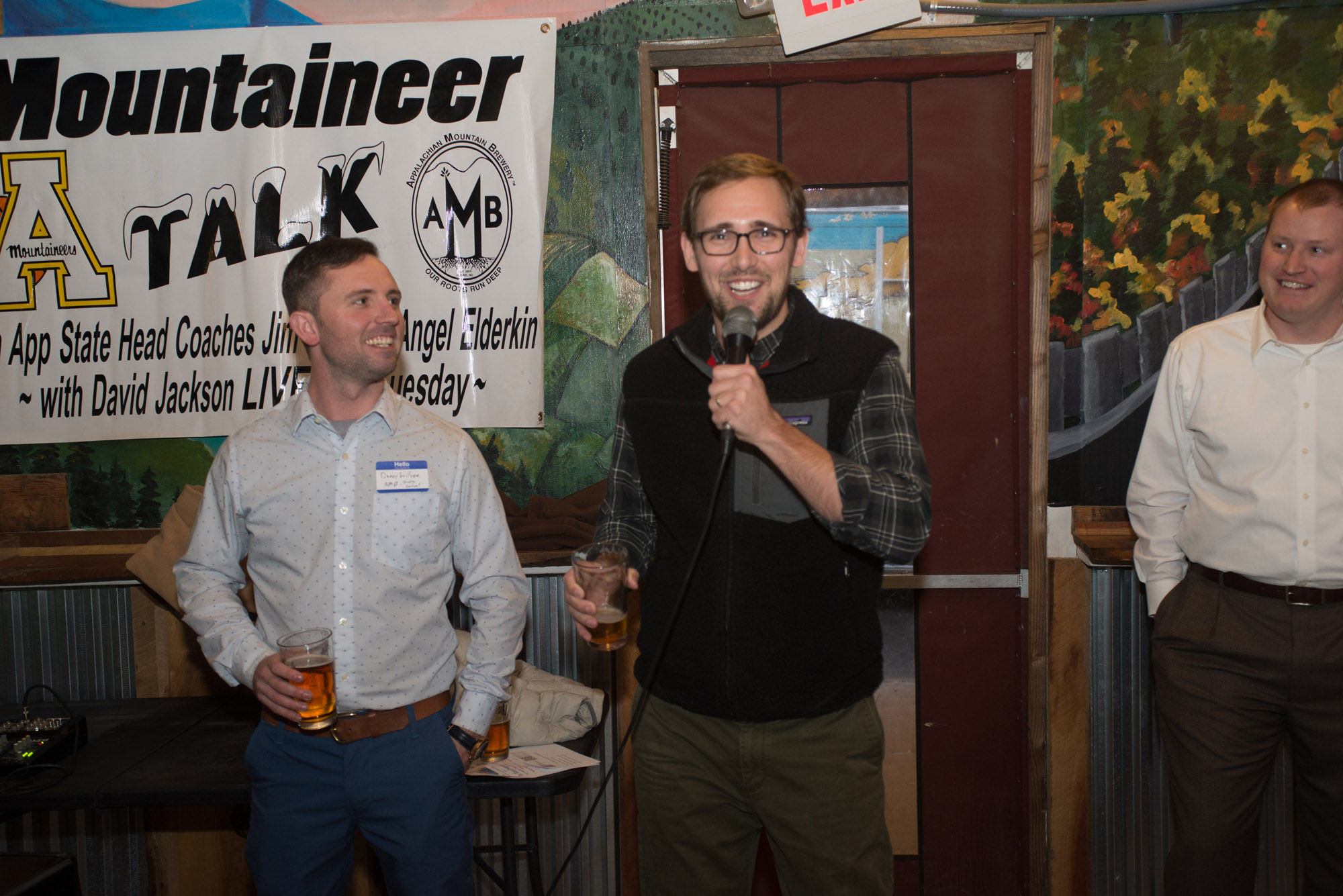 Danny Wilcox, Director of Retail Operations at Appalachian Mountain Brewery with MountainTrue High Country Regional Director Andy Hayslip. March 3, 2016. Photo credit: katrinaohstrom.com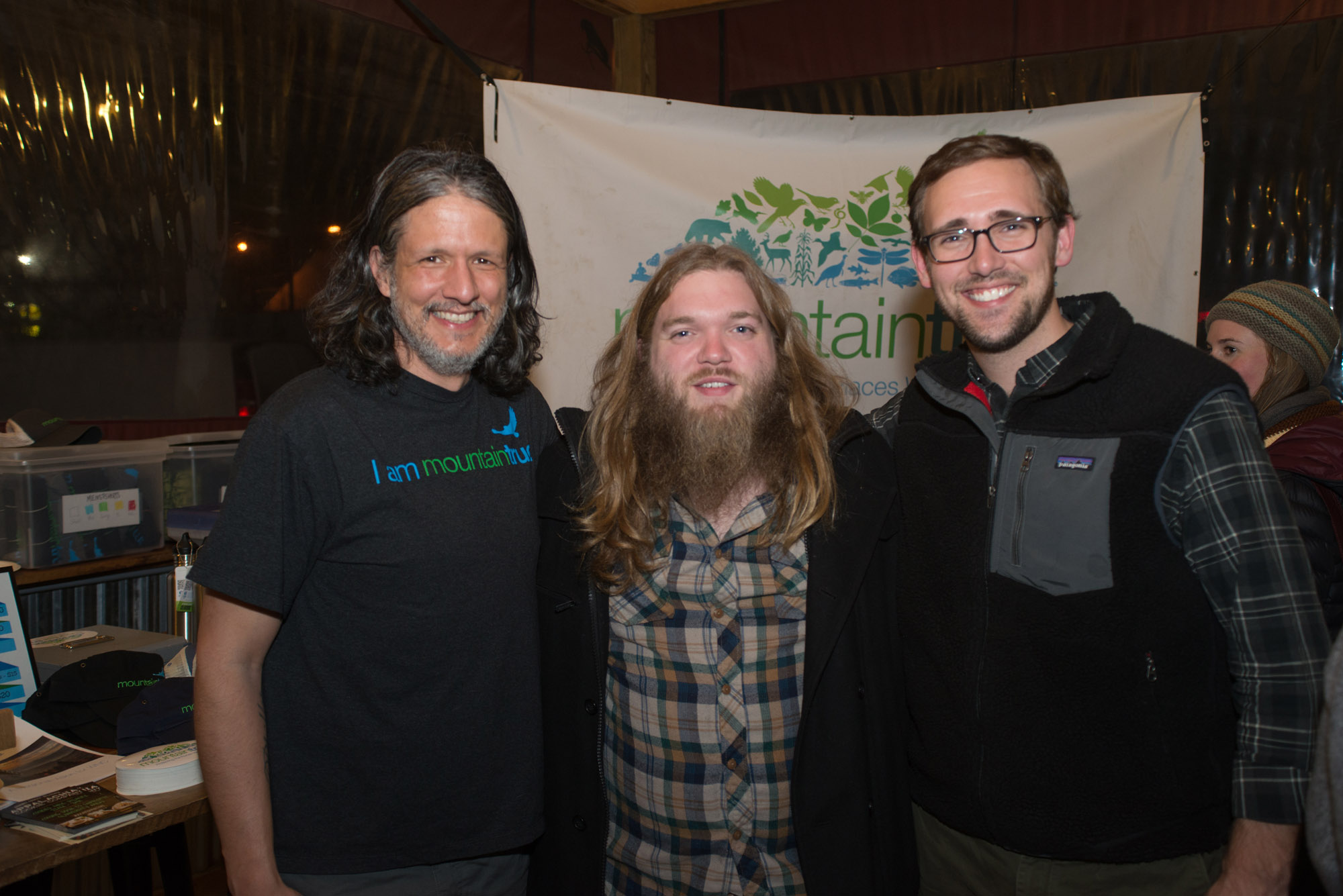 MountainTrue Communications Director Karim Olaechea with David J. Holloman, Owner of Appalachia Cookie Company with and MountainTrue High Country Regional Director Andy Hayslip. March 3, 2016. Photo credit: katrinaohstrom.com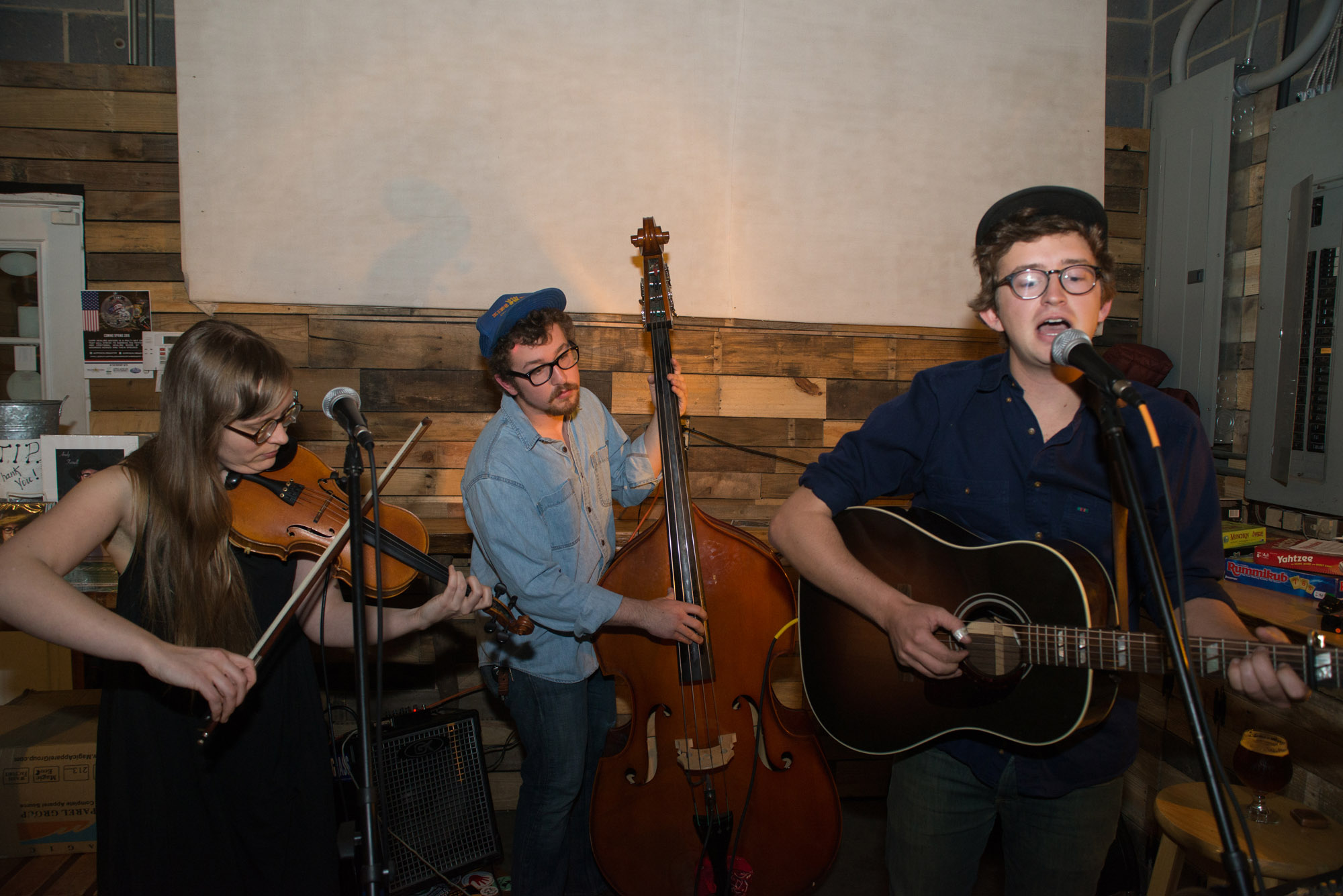 Boone native Andy Ferrell playing at Appalachian Mountain Brewery. March 3, 2016. Photo credit: katrinaohstrom.com