Houston, We Have a Budget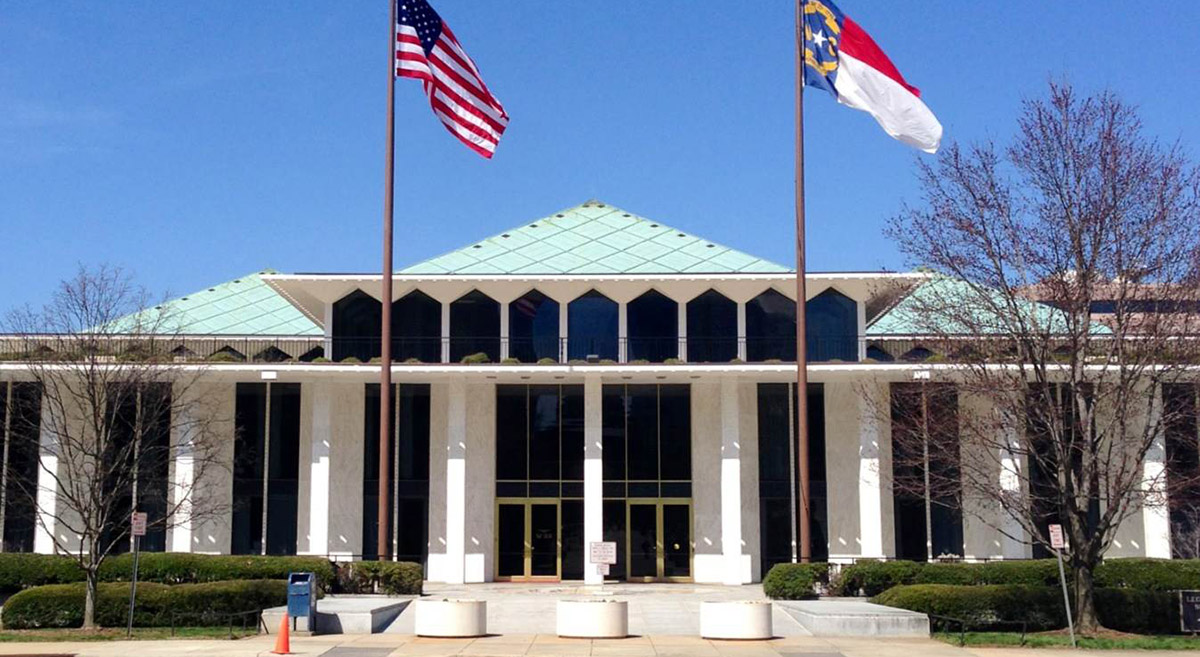 After almost a full calendar year in session (to say nothing of a three-year delay since the last budget was approved) the North Carolina General Assembly has approved — and Governor Cooper has signed — a complete spending state plan, which now totals more than $25 billion annually.
If you have been following the budget, uh, "process", you already know that despite generous revenue in the state's coffers, legislators and Governor Cooper have been unable to reach an agreement on the budget since 2019. (If you are not familiar with the details of this impasse, here is a good overview).
We will spare you the gory details of how we arrived at a budget in November – almost halfway through the fiscal year, which officially started in July.
Much more important is the what of the budget. And on that front, the news for the environment is good. And particularly good for Western North Carolina.
For starters, the budget makes very generous investments in open space conservation. Major trust funds for state parks, land and water conservation, and farmland preservation all received substantial new funding. Legislators also went big on funding for trails — long overlooked in our opinion — with $29 million in new funding. And there is $15 million for Pisgah View State Park in Buncombe County.
With state funding plentiful as a result of a robust economy and generous federal funding for post-pandemic economic recovery, legislators also opened up the bank to better protect the state from flooding and extreme weather. Indeed they invested close to $300 million to help the state become more storm resilient — a good start to help the state adapt to the effects of climate change.
For MountainTrue, advocating for WNC investments is a major part of our 2021 legislative agenda, and we're pleased to report success. The new budget includes funding for landslide mapping in our region, water quality testing, pollution cleanup, and dam removal for our rivers and streams. We have spent the last year lobbying in Raleigh for these priorities. Some of our other victories include a variety of smaller investments in stream improvement, paddle trails, and public access that will make it easier to enjoy some of the most beautiful places in the mountains.
As you know, MountainTrue is the only environmental organization located in WNC with a year-round advocate in Raleigh. So, thank you to all of you who make our lobbying efforts possible.
The budget received strong bipartisan support — a rarity these days in Raleigh. So another thank you to all of the legislators who made this fiscal win possible. We also want to include a special shoutout to Sen. Chuck Edwards of Henderson County, who chairs a particularly important budget subcommittee and was critical to MountainTrue's budget success this year.
Of course, no budget or bill is perfect and this year's budget is no exception. While the new spending plan is generous when it comes to one-time funding, its new recurring investment in the Department of Environmental Quality, — while very welcome — is still too modest. Yes, there is new recurring funding to address "emerging contaminants" like GenX and to do the landslide mapping we mentioned earlier; but NC DEQ has suffered from more than a decade of continuous budget-cutting even as the environmental issues facing our state have become more numerous and complex. We would have preferred a more ambitious investment to address this years-long shortfall.
Having said that, there is a great deal more to like than dislike in this budget — one, which despite all the delays, was well worth the wait.