MountainTrue Announces New Southern Regional Director
Public Invited to Meet Gray Jernigan at Open House on July 7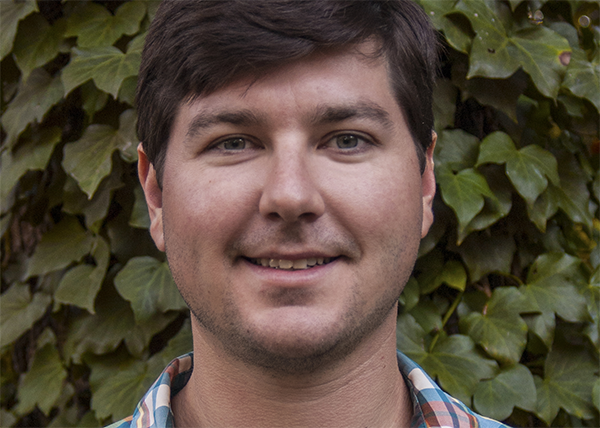 Hendersonville, N.C. — MountainTrue is excited to announce the hiring of Gray Jernigan as regional director for the Southern Regional Office, located in Hendersonville and serving Henderson, Polk, Rutherford and Transylvania counties. Gray comes to MountainTrue from Waterkeeper Alliance, where he served in Raleigh as a staff attorney and communications coordinator.
To welcome Gray to WNC, MountainTrue is hosting an open house at our Hendersonville office.
WHAT: Meet and Greet Gray!
WHO: MountainTrue
WHEN: July 7 at 4:00-6:00 p.m.
WHERE: MountainTrue Southern Regional Office,  611 N. Church St., Hendersonville, N.C. 28792.
The public is invited to meet Gray, learn about MountainTrue's efforts to promote sensible land use, restore public forests, protect water quality and promote clean energy, and how they can get involved as members, supporters and volunteers.  
Gray Jernigan, MountainTrue's southern regional director:
"I spent my childhood summers at Falling Creek Camp in Henderson County, and that's when I fell in love with the mountains and beauty of Western North Carolina. I am thrilled to be back and I'm ready to work with local communities to protect our mountains, forests, rivers and streams."
Gray received his undergraduate degree from University of North Carolina at Chapel Hill and earned a master's degree and a law degree from Vermont Law School. Gray has extensive experience in environmental law, policy, and advocacy and has worked on land and water conservation issues across the state.
Bob Wagner, MountainTrue's co-director:
"We are thrilled to have Gray as a member of our MountainTrue team. He has an exceptional background in environmental policy and will be a valuable partner and resource for our community.  "
About MountainTrue
MountainTrue fosters and empowers communities throughout the region and engages in policy and project advocacy, outreach and education, and on the ground projects. To achieve our goals, MountainTrue focuses on a core set of issues across 23 counties of Western North Carolina: sensible land use, restoring public forests, protecting water quality and promoting clean energy – all of which have a high impact on the environmental health and long-term prosperity of our residents. MountainTrue is the home of the Watauga Riverkeeper, the primary watchdog and spokesperson for the Elk and Watauga Rivers; the French Broad Riverkeeper, the primary protector and defender of the French Broad River watershed; and Broad River Alliance, a Waterkeeper Affiliate working to promote fishable, swimmable, drinkable waters in the Broad River Basin. For more information: mountaintrue.org