Riverkeepers Respond to Duke's Coal Ash Dishonesty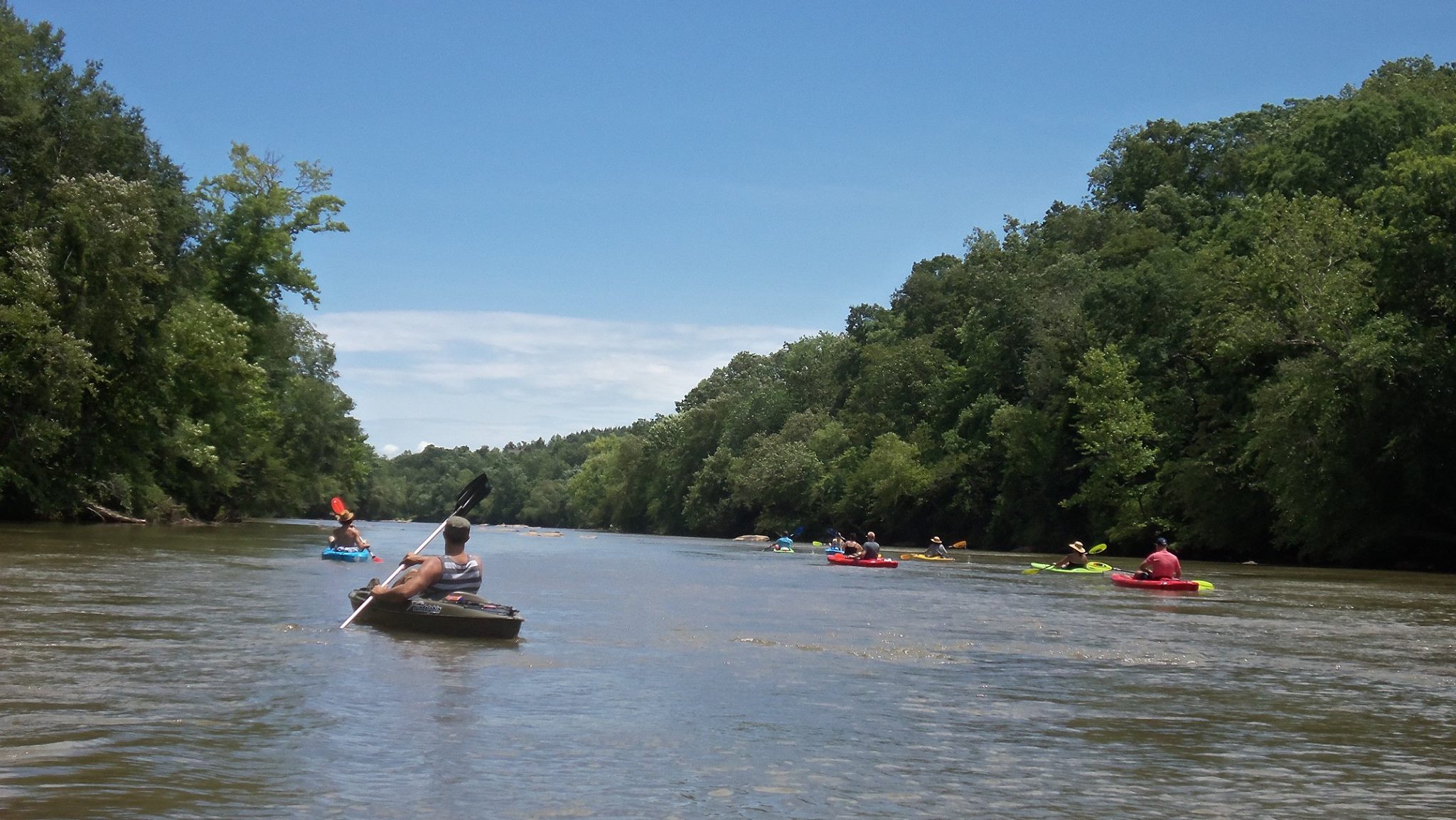 Nov. 8 2017
Over the weekend, Duke Energy Spokesperson Danielle Peoples responded to MountainTrue's paddle protest on the Broad River with multiple untrue statements about the dangers of coal ash and the extent of Duke's pollution at their power plant in Cliffside, NC ["Battle over coal ash continues in Cliffside" (11/5/17)]. In a Letter-to-the-Editor for the Shelby Star, Western North Carolina's Riverkeepers stand up for the truth on coal ash and our rivers and set the record straight.
It's time for Duke Energy to come clean on coal ash pollution. In a recent article that ran in the Shelby Star  ["Battle over coal ash continues in Cliffside" (11/5/17)], Duke Energy spokesperson Danielle Peoples made numerous misleading statements about the dangers of coal ash and the ongoing pollution that is happening at Cliffside.
First, Peoples tells the Star that Duke has "finished excavating the basin earlier this year." Problem solved, right? Well, not exactly. There are three ash basins at Cliffside, and Duke Energy has only excavated its smallest one. The truth is that 90% of coal ash stored in ponds at that site remain in its two unlined pits, which continue to pollute area groundwater and the Broad River.
Inexplicably, People's claim about Cliffside is compounded by a glaring error in the Star's reporting —   that Duke Energy has closed all of its coal ash ponds around the state. This isn't true at the Allen and Marshall plants near Charlotte, the Belews Creek plant near Winston-Salem, and it isn't true at Cliffside where Duke Energy continues to operate a very active pond that they sluice wet ash into and discharge wastewater out of every day. We know this because this is how they operate under their current wastewater permit, and that doesn't count all the additional illegal discharges that we've found.
What does the future have in store for Cliffside? Duke says that capping these unlined pits will solve the problem, but if the company has its way the remaining coal ash will be left sitting in up to 50 feet* of groundwater, continuing to pollute our groundwater and the river for centuries.
The most dangerous of Peoples' assertions is that coal ash is nonhazardous. Here she hides behind a regulatory and legal technicality. While it is true that the Environmental Protection Agency declined to regulate coal ash as "hazardous waste" under the Resource Conservation and Recovery Act, the EPA was equally clear that "there is significant potential for [coal ash ponds] to leach hazardous constituents into groundwater, impair drinking water supplies and cause adverse impacts on human health and the environment." The EPA has set health limits on the toxic heavy metals and other constituents found in the coal ash at Cliffside because they are dangerous to people.
Here in North Carolina, when a small business owner or company makes a mess, we expect them to clean it up. Duke Energy is the largest utility company in the country – they can handle it.
*The original version of this post said "60 feet" instead of "50 feet" of groundwater. The error has been corrected. 
Want to get involved? Support our petition to make Duke Energy clean up their coal ash pollution of the Broad River and sign up for clean water action opportunities here.