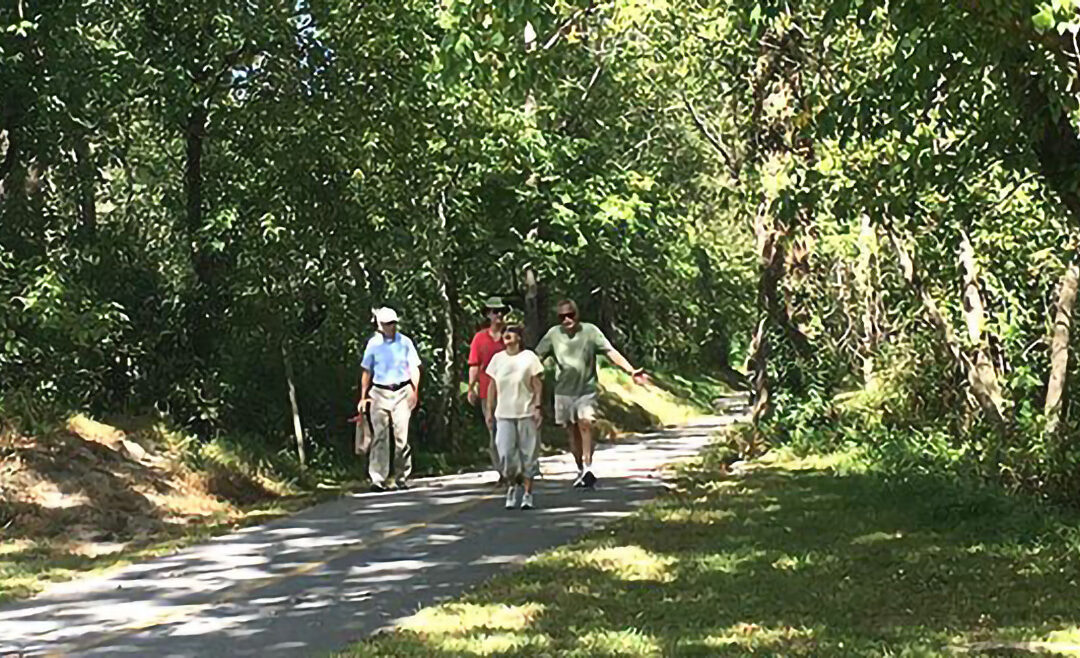 Stand Up for these Principles at a Comprehensive Planning Meeting
MountainTrue is encouraging our members and supporters to take an active role in several comprehensive planning efforts throughout our region — specifically in Henderson County, Buncombe County and Bryson City. These comprehensive plans are an important opportunity for you to have a voice in how our local governments grow and develop to meet the challenges of climate change, a growing population and increased pressures on our built environment.
The comprehensive planning process in Henderson County is already underway. The county's planning consultant has fielded a community survey to gauge local priorities. If you are a resident of Henderson County, we urge you to check out our guide and complete the survey.
Henderson County has also scheduled a series of public input meetings throughout the county from September through December. For a list of upcoming meeting dates, times and locations, visit this link. 
Please attend one or more of these public input meetings. All meetings are open to anyone who lives in or does business in Henderson County. For your convenience, here are MountainTrue's list of planning principles — the issues that all comprehensive plans should address:
Public Participation
Overall, we believe that communities should play a central role in planning for their future growth and development. We advocate for a design process that invites diverse voices, including those that have traditionally been excluded or ignored. The process should be equitable and inclusive of all communities and people regardless of class or clout.
Smart Growth
MountainTrue supports economic vitality and growth in Western North Carolina without compromising our mountain habitat. We champion our cities and small towns, which function as our communities' economic, cultural, and residential centers. We encourage public and private development in these places where we've already made investments in infrastructure. At the same time, we discourage any expansion of infrastructure that induces sprawl into natural areas or the rural landscape. We advocate for a wide variety of housing choices and multiple modes of transportation.
Land Preservation
We support planning for development in a way that protects valued natural resources. We encourage communities to create a local source of dedicated funds to preserve open space and agricultural and forested lands. Planning can identify environmental features like wetlands, agricultural lands, forests and steep slopes and suggest strategies for preserving those resources from destruction or degradation by development.
Public Lands
MountainTrue advocates for the protection of our national and state forests in addition to our national, state, county and city parks and trails. We believe the management of public lands should maintain and restore their ecological integrity and promote recreational opportunities.
Clean Water
We work to preserve and restore waterways as healthy ecosystems as well as recreational and aesthetic resources. MountainTrue supports the development and enforcement of standards and regulations to protect surface and groundwater from pollution, litter, and development.
Clean Energy
MountainTrue supports the development of clean, sustainable, locally-produced energy. We are dedicated to helping communities transition to renewable energy. We work with local community members, policymakers and utilities to bring our region sustainable solutions for our energy demands and to promote energy efficiency.