February 2021 E-Vistas Newsletter
WNC Loses an Environmental Champion: Remembering Norma Ivey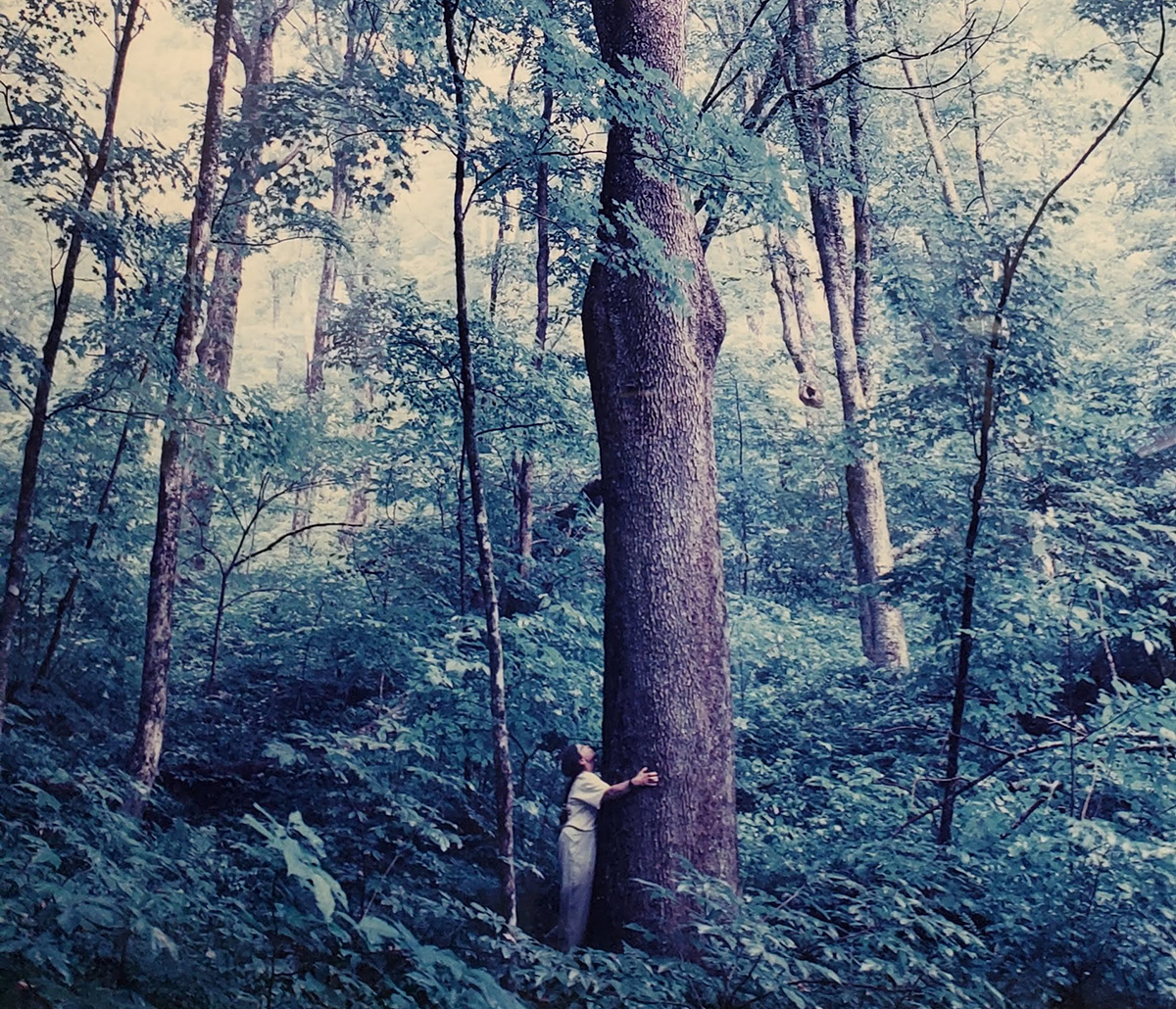 By Bob Gale, Ecologist & Public Lands Director of MountainTrue
MountainTrue and Western North Carolina lost a wonderful person and forest protection advocate on January 29. Norma Ivey served on the staff of MountainTrue (known then as the Western North Carolina Alliance) from 1996 to 2009, and upon retiring, she received the organization's highest honor: the Esther Cunningham Award.
Norma was a champion of old-growth trees, having assisted with a 7-year study that located 78,000 acres of previously unknown old-growth forest in the Nantahala and Pisgah National Forests. Later research increased this to about 100,000 acres.
In her time with MountainTrue, Norma served as Community Organizer working in our Asheville and Franklin offices. She assisted with a variety of issues, including timber sales of concern, relicensing of Western NC dams by the Federal Energy Regulatory Commission, clean air issues, and community greenways. Norma was also an artist and crafter who created beautiful handmade pottery. Though she had advanced Alzheimer's disease, it was Covid-19 that ultimately took her life.
Norma will be greatly missed by MountainTrue and by so many others in these mountains that got the chance to meet her. We will share a tribute with more details about her work and life in our upcoming spring print newsletter.
A Moment in Black History: The Memphis Strike as a Precursor to the Environmental Justice Movement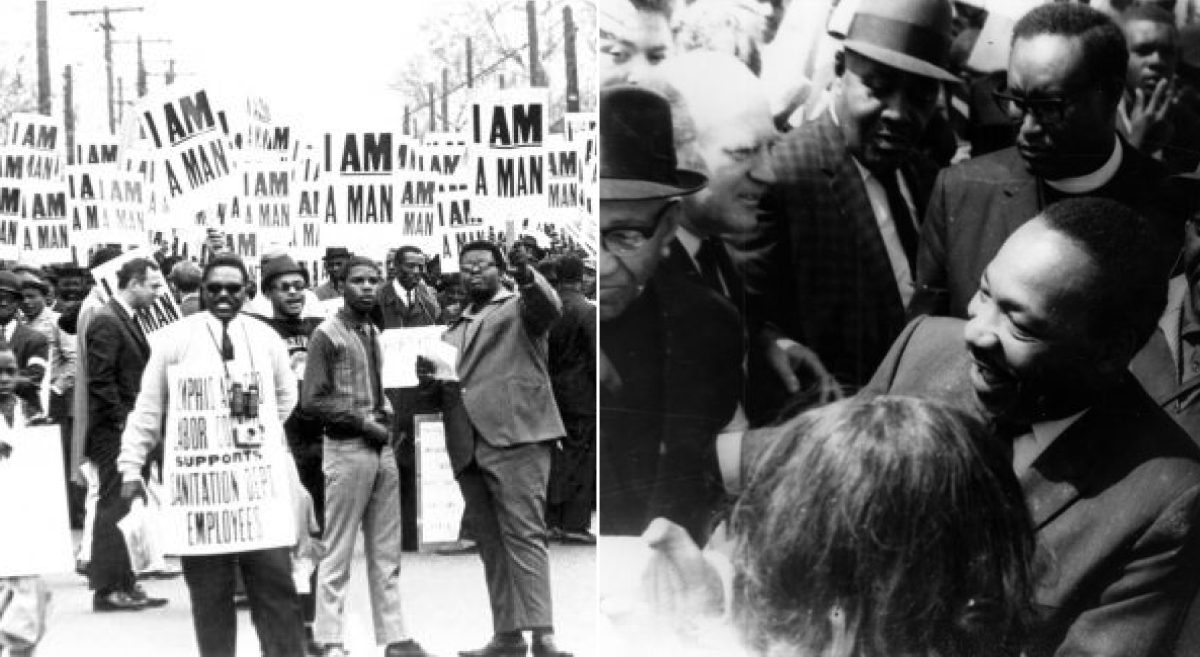 The Memphis Sanitation Workers Strike is a little discussed moment in the final chapter of Martin Luther King, Jr.'s life, and a precursor to the development of the Environmental Justice movement. Almost a year after making his famous 1967 speech at Riverside Church where he proclaimed the need to declare "eternal hostility to poverty, racism, and militarism," and while he was in the midst of developing the Poor People's Campaign, Dr. King travelled to Memphis. He came to Memphis to march in solidarity with Black sanitation workers who, in addition to suffering from low and inequitable pay, were forced to do dirtier and more dangerous work with greater health and safety risks than their white co-workers. As Eddie Bautista, executive director of the New York City Environmental Justice Alliance told Grist in 2019. "You don't get more environmental justice than that. All the environment really is is where you live, work, play, or pray."
Dr. King returned to Memphis and delivered his "I've Been to the Mountaintop" speech on April 3 calling on a Black economic boycott of white power structures, and was assassinated one day later as he stood outside his balcony at the Lorraine Hotel on April 4.
The Not-So-Micro Issue of Microplastics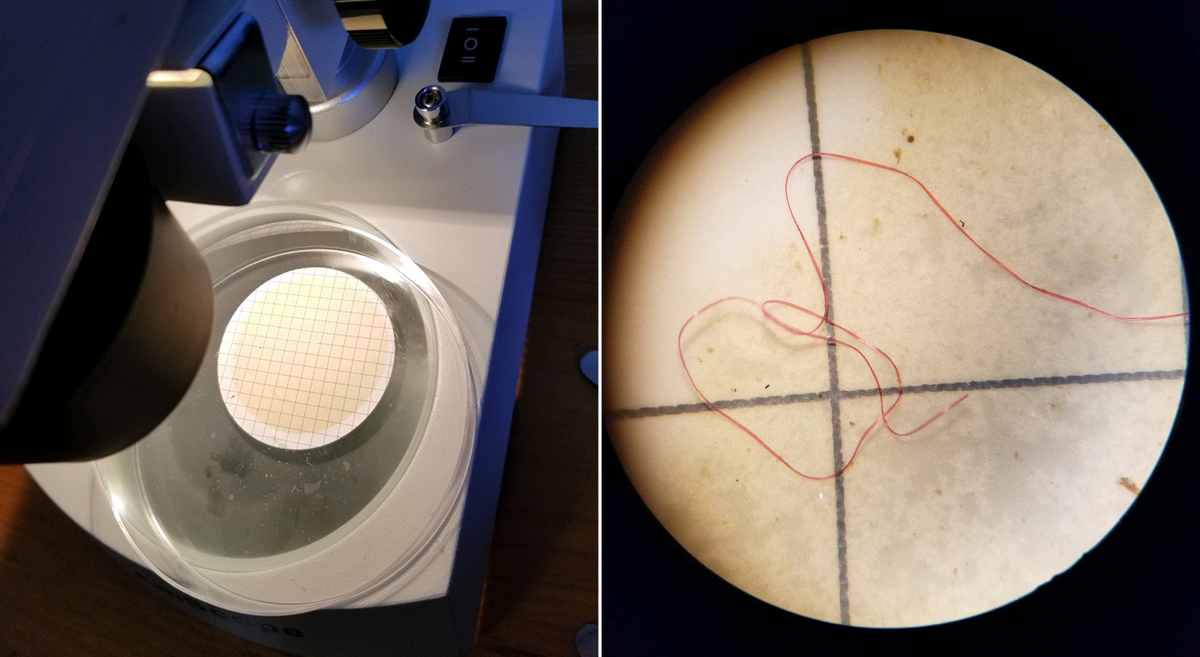 While we see it everywhere, mass-produced plastic has only existed since the 1950's. Since then, the amount of plastic created has increased from 1.5 million metric tons produced worldwide in 1950 to 359 million metric tons in 2018. Not only does plastic production create greenhouse gas emissions that contribute to climate change, but it breaks down into tiny pieces called microplastics that harm wildlife, ecosystems and humans.
In our most recent blog post, our High Country Water Quality Administrator Hannah Woodburn explains that while personal change is important, our consumer choices alone are not enough to spark systemic change. Check out Hannah's post to learn more about the history of plastic pollution, ongoing legislation to combat the issue and our sampling program to identify microplastics in WNC's waters. Read more. 
Take Action: We Have Power in Numbers To Fight Duke's Energy Plan
Duke Energy's latest Integrated Resource Plan – the plan Duke is required to submit to state regulators showing how it will create energy over the next fifteen years – takes the company way off track for meeting any serious climate goals. Duke's IRP outlines plans to keep burning coal for decades, build up to 13 new gas plants, and make customers pay $900 each for fossil fuels we'll never even use.
Here's the good news: MountainTrue is working with a coalition of climate and clean energy advocates all across North Carolina to fight Duke's plans, and we think there is a real chance we can send them back to the drawing board to adopt a new plan that will meet climate goals. It's the same power in numbers strategy we used to get state regulators to order a full cleanup of every Duke coal ash site in North Carolina two years ago.
What's more, cities all over the state are now intervening in Duke's plans to make sure they don't keep us from meeting our local climate commitments.
Tell the NC Utilities Commission: Don't let Duke wreck North Carolina's climate. Send this IRP back to the drawing board.
Clean Water Auction Fundraiser Online This Year
Due to the ongoing pandemic, MountainTrue's western regional office was unable to hold our annual fundraising gala and auction in person this year. Both events are happening online instead.
The auction is now open and runs through February 25 at 9 pm. We invite you to check out the wide variety of items up for bid, including guided outdoor adventures, beautiful artwork, restaurant gift certificates and more. All proceeds benefit our clean water work!
Note: Anyone can view the items, but in order to place a bid, you'll need to create a simple account with 32auctions by providing your name, email address and creating a password. Credit card information is not required to place bids. Check out all our auction items.
Photo: "The Mountains are Calling", donated by Class Act Glass in Young Harris, GA, is only one of the more than 50 items up for bid in the Clean Water Auction Fundraiser.
High Country Regional News
For Alleghany, Ashe, Avery, Burke, Caldwell, Watauga and Wilkes counties
Algal Bloom in the Watauga River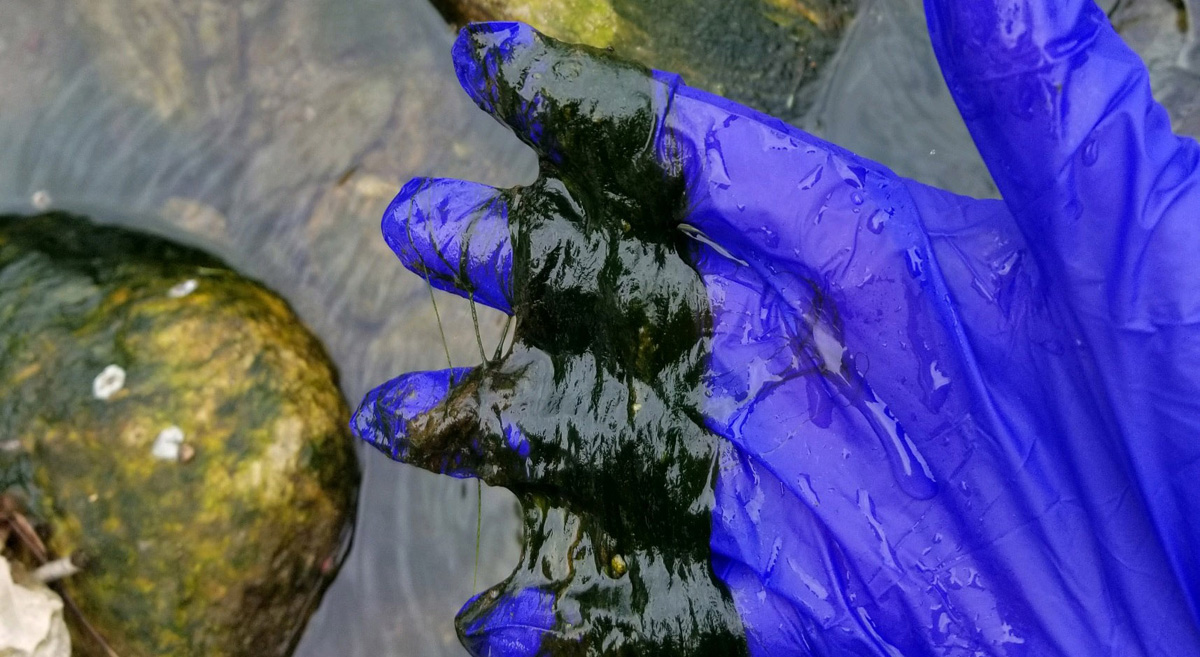 During the month of January, we saw new algae growth along the Watauga River – an unusual occurrence for this time of year. Thank you to all of the anglers, guides and concerned community members that brought their algae sightings to our attention.
You might recall that last summer, we began a nutrient and chlorophyll study on Watauga Lake to monitor algal blooms, which form due to an excess of nutrients like nitrogen and phosphorus. While not all algal blooms are toxic, the harmful ones release toxins that are linked to human illnesses and have even been shown to lead to death in dogs.
We reported the recent bloom to the NC Wildlife Commission and the NC Department of Environmental Quality. The newly formed Algal Bloom Response Team from the Division of Water Resources quickly responded and collected additional samples, and we are now awaiting results. This year the Watauga River had high levels of E. coli and nutrients, which could have contributed to the algae growth. We will continue to source track and monitor pollution levels in the Watauga River.
Macroplastics and Microplastics Roundup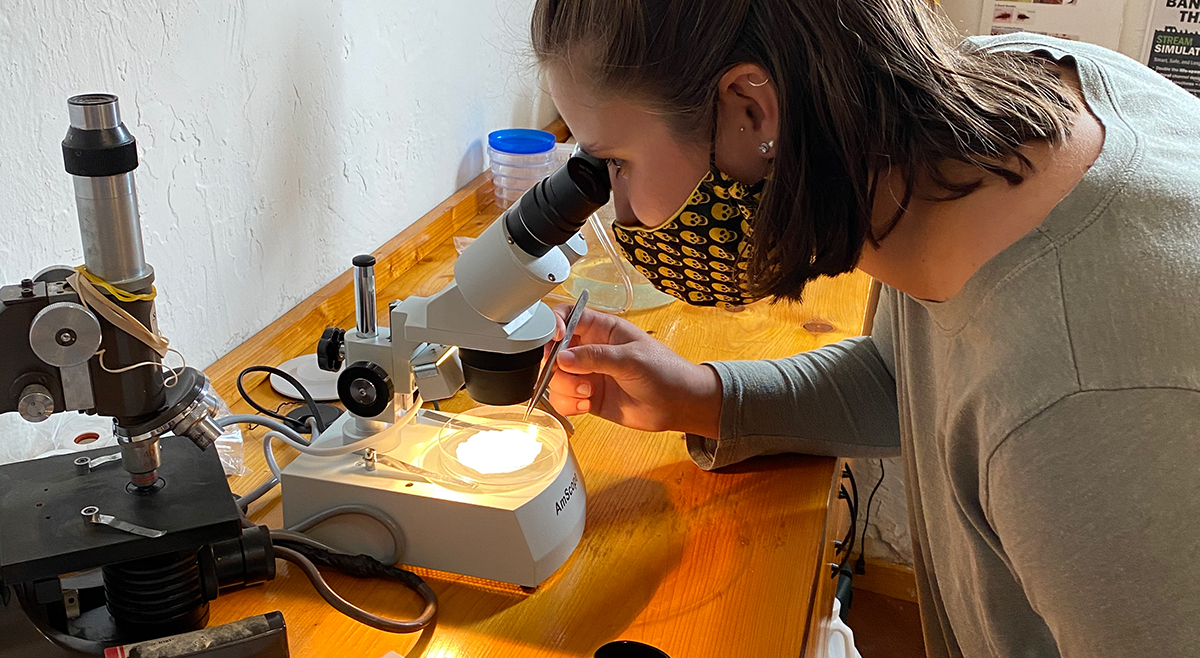 Thank you to all our new volunteers who braved the cold to collect the first round of micro and macro plastic samples! Our volunteers collected a total of 318 pieces of trash in the last week of January. Our water samples are now being filtered in the lab, and microplastics have been identified in the Watauga River.
Want to learn more? The virtual training is on the MountainTrue University page of our website here.
Sign Up For Our Next Live Staking Opportunities!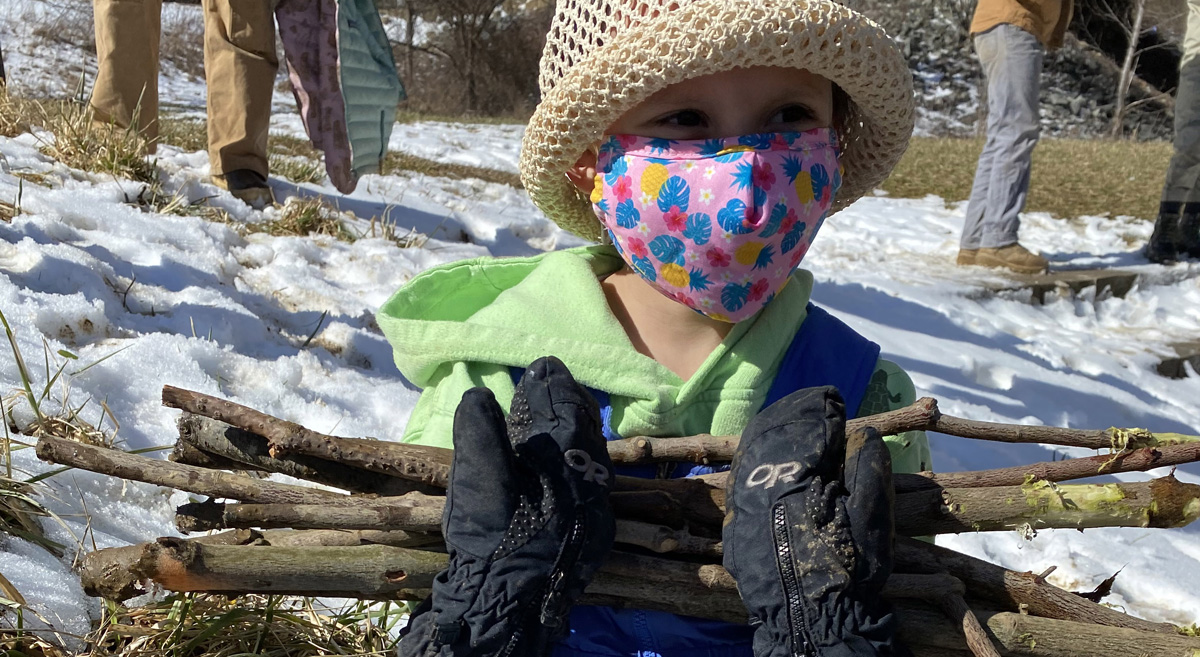 Are you looking for a socially-distanced way to create immediate change in our community? Come plant live stakes with the Watatuga Riverkeeper!
Live staking workdays help to combat sediment erosion in our local waterways. Sediment is a major polluter in our river basin, clogging fish and aquatic habitats, increasing water temperatures, and transporting toxic substances. As these stakes grow into trees, they stabilize the banks of the Watauga river and reduce the amount of sediment entering the river, while also helping to fight climate change by absorbing carbon dioxide. Come plant with us! Sign up here.
To see the recent coverage of our live staking work days in the Watauga Democrat, click here.
Southern Regional News
For Cleveland, Henderson, Polk, Rutherford and Transylvania counties
Dr. Martin Luther King, Jr. Day of Service Cleanups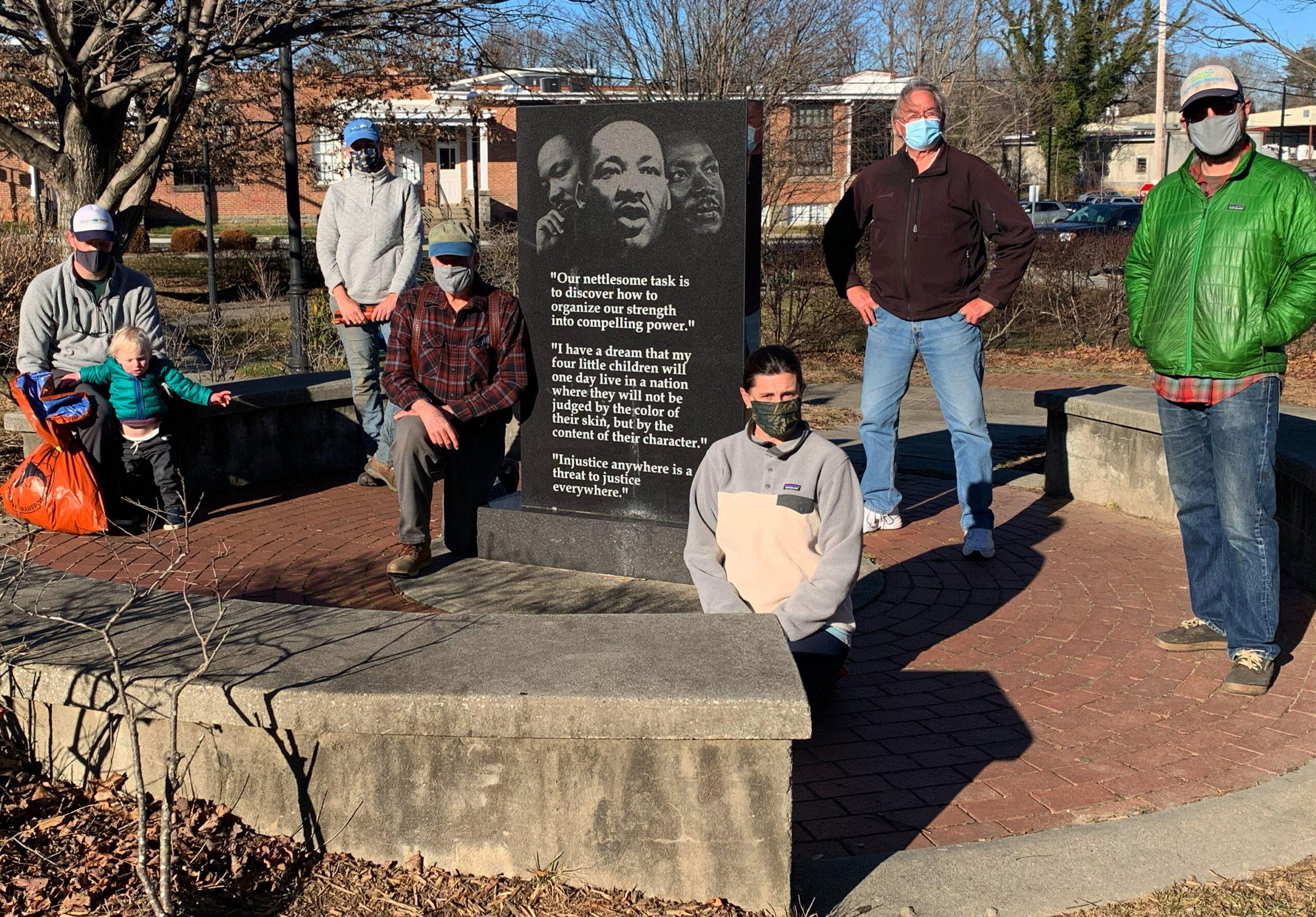 To celebrate the life and legacy of Dr. Martin Luther King, Jr., MountainTrue staff joined the City of Hendersonville's Environmental Sustainability Board to clean up Dr. MLK, Jr. Park on the grounds of the Henderson County Courthouse. There were also several member-led cleanups across the region, and we particularly enjoyed supporting the cleanup of an illegal dump site near the Green River where we pulled out a large chest freezer, gas grill, computer monitor, TV, tires and more!
Meetings with State Elected Officials Kick Off Legislative Advocacy
MountainTrue staff have been gearing up for the 2021 session of the NC General Assembly by refining our legislative priorities and meeting with state elected leaders across WNC. Locally, we'd like to thank Sen. Chuck Edwards, Rep. Tim Moffitt and Rep. Jake Johnson for taking the time to meet with us as the session began, as well as former Rep. Chuck McGrady (and Esther Cunningham Award recipient) for his ongoing advice and years of service. As the legislative session progresses we look forward to continuing those conversations, meeting with other elected leaders and building common ground for ways to protect and enhance our natural resources in WNC. For more details about MountainTrue's legislative priorities and to sign up to receive the MT Raleigh Report, click here.
Western Regional News
For Cherokee, Clay, Graham, Haywood, Jackson, Macon and Swain counties in NC, and Towns and Union counties in GA
Black History Month: Racial Equity and the Environment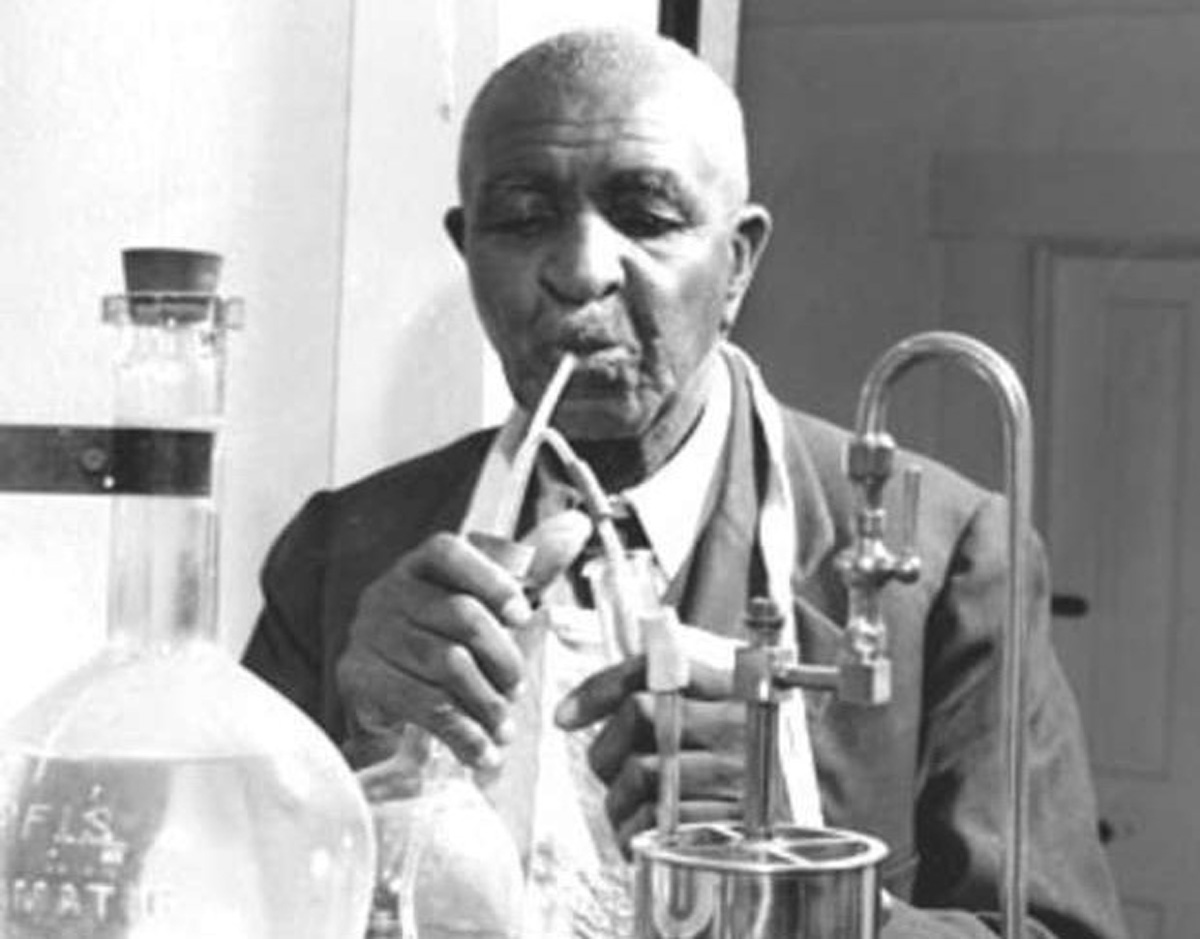 George Washington Carver was an African American scientist and educator. Carver is famous for many inventions including a number of uses for the peanut.
During Black History Month in February, we are encouraged to learn more about the achievements of African-Americans and to recognize their central role in US history. It is also a time for celebrating the diversity of our communities, and examining the systems that perpetuate racial inequality in ways that may be difficult to see or understand on the surface. This past year has been a time of reckoning and challenge for many of us as some of those systems have been exposed.
As you may have read in an earlier e-newsletter, MountainTrue has been evolving toward a wider focus. Yes to protecting forests and rivers, advocating for more sustainable development and clean energy, but we are also thinking more broadly about how we can help foster communities where people are truly healthy. This means communities that are free from racism, and where there is equity in the social determinants of health: housing, transportation, education and jobs.
One of my favorite quotes from Dr. Martin Luther King, Jr.'s teachings is "all this is simply to say that all life is interrelated." His words serve as a reminder that we cannot isolate our work in silos or boxes. Racial justice is central to environmental justice, and the two cannot be separated. As we continue to strive for equity in our work, we remember the words of another great Black civil rights leader, the late US Congressman John Lewis: "It is our responsibility to leave this planet cleaner and greener. That must be our legacy."
Read more about MountainTrue's commitment to racial equity here.
Don't Miss the Watershed Gala – One Week From Tomorrow!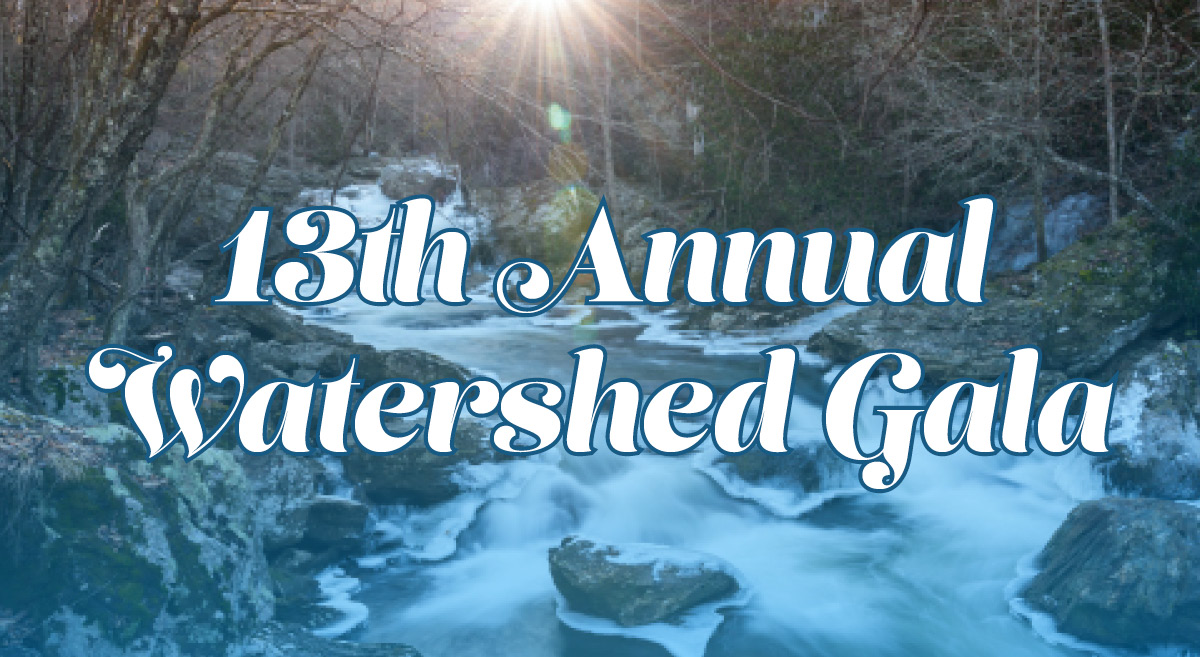 Watch a video of our 2020 accomplishments, help honor this year's Holman Water Quality Stewardship Award winner David Liden, hear and share stories of adventures (indoors and out!) in our region and celebrate clean water with us on Thursday, February 25 at 6 pm.
Using Zoom is very easy. You can even participate using a Smartphone. Register today!
Events & Volunteer Opportunities
Note: All attendees at in-person events are required to follow our COVID-19 safety guidelines.
Feb. 20, Mar. 6 & Mar. 20: Live Staking Workdays In The High Country
Fight sediment pollution, erosion and climate change with Watauga Riverkeeper Andy Hill by planting live stakes along streams and river banks.
Feb. 20 Workday in Sugar Grove.
Mar. 6 Workday in Sugar Grove.
Mar. 20 Workday in Boone.
Feb. 25, 6-7:30pm: Virtual Watershed Gala
The 13th Annual Watershed Gala will be held virtually via Zoom meeting this year. We hope you will join us for a delightful evening of laughter, fun and camaraderie … and to help honor this year's Holman Water Quality Stewardship Award winner! Register here.
March 3, 11am-2pm: Island Park Non-Native Invasive Plant Volunteer Work Session
MountainTrue has joined forces with the Tuckasegee River Alliance to help eradicate non-native invasive plants at Island Park in Bryson City. Learn how to identify and control non-native invasive plants with MountainTrue staff while you help bring the native plants back to Island Park! Sign up here.
March 6, 12-4pm: Winter Tree ID Workshop Hike
Join MountainTrue's very own Public Lands Field Biologist, Josh Kelly for our Winter Tree ID Workshop Hike at Big Laurel Creek Trail. This hike is open to all skill levels of aspiring tree identifiers! Sign up here.
March 11, 12-1pm: MountainTrue University: A History of Environmental Extraction and Activism in Appalachia
Our AmeriCorps Water Quality Administrator, Grace Fuchs, completed her thesis work at Ohio University on the social and environmental impacts of fracking in Appalachian Ohio.
In her talk, Grace will define the cultural and geographic boundaries of Appalachia; look at the environmental impacts of the timber, coal, and fracking industries in the region; and present a historical analysis of Appalachian activists who have fought long and hard to protect their communities in the face of cultural and ecological destruction. Sign up here.
March 13, 7:30am-9:30am: Winter Bird Watch on Lake Chatuge
Get outside with us for our 15th annual Winter Bird Watch at Lake Chatuge! We typically see 18-25 different bird species on this trip, including small songbirds, larger birds of prey and wintering waterfowl. Sign up here.
March 20, 10am-4pm: Signs of Spring Hike on the Green River
This is a great late winter hike that offers continuous views of the Green River, from its quiet stretches to its most intense rapids. We'll also pass through healthier eastern hemlocks stands, and are likely to spot early wildflowers and migrating warblers. Sign up here.