Oppose the weakening of land-use regulations and save the Henderson County Comprehensive Plan.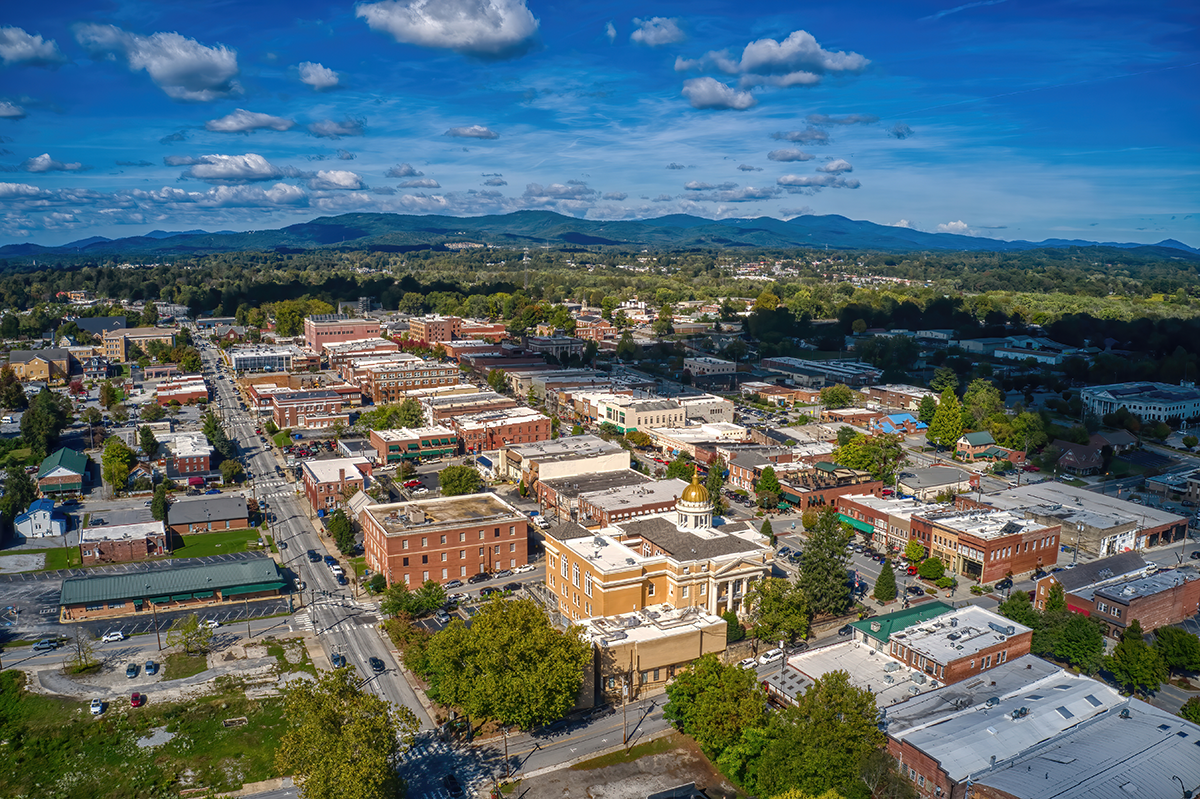 Take action to oppose the weakening of land-use regulations and to save the Henderson County Comprehensive Plan.
The Henderson County Commission is backsliding on important land-use regulations, and that spells big trouble for the 2045 Comprehensive Plan and for our region's ability to manage future growth and prevent sprawl.
Here's what you can do:
Join us at the September 6 County Commissioners' meeting, and let's remind our elected leaders of their responsibility to their constituents. Stand up for responsible development rules, good planning, and a better comprehensive plan.
Henderson County Commission Meeting
September 6, 2022, at 5:30 P.M. 
1 Historic Courthouse Square, Hendersonville
Email the Henderson County Commissioners and let them know that you oppose rolling back floodplain regulations and that you support a smart, comprehensive plan.
Poor Land-Use Decisions Undermine the County's Future
In its July 20 meeting, Henderson County Commissioners went against the recommendations of their own planning board and voted to adopt extremely lax rules on residential storage units that would allow property owners to construct an unlimited number of storage units within five feet of neighboring properties.
More concerning is that Commissioner Michael Edney and Commission Chair Bill Lapsley have proposed a dangerous rollback to floodplain regulations. As reported by the Hendersonville Lightning, Edney has proposed allowing more industrial development in floodplains — an idea rejected in an 8-0 vote by its own appointed Planning Board. And Commission Chair Lapsley has suggested allowing for more residential and commercial development in floodplains as well. Building in floodplains increases the chances of flooding and puts homes, businesses, and people's lives at risk. As climate change now causes 100-year floods much more frequently, Henderson County should be taking the opposite approach by increasing limits on floodplain construction.
MountainTrue has serious concerns about Commissioners' willingness to circumvent and ignore the recommendations of the County's Planning Board — an expert body appointed by the Commission to give input on these very issues. We are also concerned about Commissioner David Hill's stated opposition to any countywide zoning (as quoted in the Hendersonville Lightning), especially as the County is preparing to release its draft Comprehensive Plan.
Done well, Henderson County's 2045 Comprehensive plan will help our communities meet the challenges of climate change, a growing population, and increased development pressures on the natural environment. Done badly, it will have the opposite effect — leading to more sprawl, less preservation of farmland, and more of our forests being cut down to accommodate poorly-planned development.
County Residents Support Support Land-use Protections
As part of the Comprehensive Planning process, the county fielded a survey to gauge the priorities of Henderson County residents. They received more than 7,000 responses and found out that the public is overwhelmingly in favor of land-use protections, preservation and conservation.
Henderson County residents' top 3 priorities for the 2045 Henderson County Comprehensive Plan:
protection of open spaces and forests (55.30%),
farmland preservation (45.16%), and
conservation (35.04%) of unique natural areas
But, these recent actions, coupled with the release of a poorly-designed draft Future Land Use Map, raise questions about whether Henderson County's Commissioners care about the public's priorities.
Learn More About the Henderson County Comprehensive Plan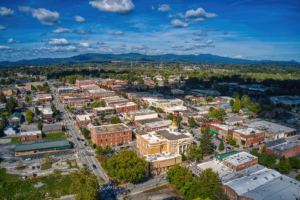 Henderson County's new Comprehensive Plan will serve as the blueprint for growth and development over the next twenty years. Learn about how this plan will help determine how our communities grow and develop to meet the challenges of climate change, a growing population, and increased pressures on our built environment.
Watch: How Henderson County can accommodate growth without sprawl.
Chris Joyell, MountainTrue's Healthy Communities Director, discusses how Henderson County can welcome far more population growth than the state anticipates without causing sprawl. Watch.