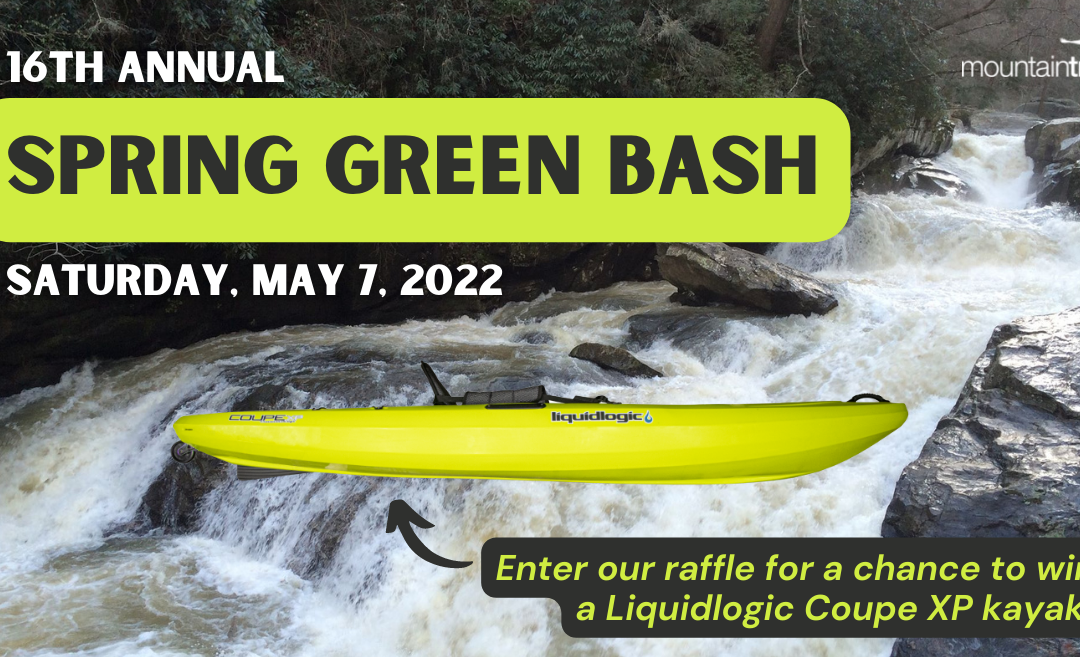 Join us for the 16th Annual Green Bash!
Get ready for an exciting day full of kayaking trips, waterfall rappelling, treks, cold beer, and good music when the Spring Green Bash — Saluda's favorite river and block party — returns on May 7!
The whole Green River community is invited to the Spring Green Bash block party at Green River Adventures in downtown Saluda, NC. We'll enjoy great beer from Oskar Blues Brewing and music by Aaron Burdett. We'll also announce the winner of the charity raffle for a Liquidlogic Coupe XP kayak, a whitewater kayak valued at $1,000! Proceeds from the raffle benefit MountainTrue's Green Riverkeeper –  the protector and defender of the Green River Watershed.
Where: Green River Adventures, 111 E. Main Street, Saluda, NC
When: Saturday, May 7, 5:00 to 9:00 p.m.