Over the rivers and through the woods in
Pisgah and Nantahala National Forests
A brief chat with these amazing MountainTrue team members working hard to protect our region's beloved national forests:
How long have you been involved in this process?
Bob: "I've been involved since the Forest Service's planning process officially started in 2013. Prior to this, I also attended the first meetings held by The Wilderness Society (I think in 2011) when it first began to pull together a partnership of stakeholders in anticipation of the start of the planning process."
Callie: "I've been involved in this forest planning process almost since the beginning, first as Executive Director of the Hiwassee River Watershed Coalition and then in my current role as MountainTrue's Western Regional Director. I helped organize the Nantahala Pisgah Forest Partnership in 2011. Our initial focus was on making the best Forest Plan ever, but what we've really created over the past decade is a 'lasting voice for innovative management and public investment in the public forests of North Carolina's mountains for the future.'"
Josh: "I've been involved with this Forest Plan revision for almost 10 years. MountainTrue was involved with the very first Forest Plan in 1987. We championed a petition to the Chief of the Forest Service that led to the 1987 Plan being remanded and the creation of the 1994 Amendment."
Why is this an important part of your work and why is it important to you on a personal level?
Bob: "It's an important continuation of the forest protection work I did for what was then the Western North Carolina Alliance (now MountainTrue) during the decade before Josh came aboard. As a botanist/forest ecologist, I've always felt it's important to work to keep our mountain ecosystems as healthy and secure as possible, given the continuing challenges from development, fragmentation, poor forest management, and climate change. On a personal level, my heart is in these mountains!"​
Callie: "Almost 20 years ago, I chose to make my home in Western North Carolina because of the amount of public land in these mountains. Nantahala National Forest is only eight miles from my house by car. It's the view out my window — it's my backyard!"
Josh: "The new Forest Plan will set the management direction for over one million acres of Pisgah and Nantahala National Forests for the next 20 years. These forests are incomparable in their ecological and social value. They support thousands of species — many of them found nowhere else, they nourish the hearts and souls of millions of people, and they're a huge part of important traditions."
What's one thing you want folks to know about the Revised Forest Plan?
Bob: "Because the Forest Plan has not become finalized (due to the ongoing objection process), I'm not quite sure yet. But, there's currently a strong focus on timbering that people should know about. I do think it's encouraging that we have a diversity of partner organizations in place who have stated their commitment to helping the Forest Service implement the Plan over the next two decades. Their collaboration will be essential in shaping good management out of whatever becomes the Final Plan."​
Callie: "While water quality and riparian protections are pretty strong, the Plan sets up the next 20 years to continue the tradition of making Nantahala the 'working forest' and Pisgah the 'recreational forest.' While timber harvest and recreation will of course continue to occur on both forests in a variety of locations, the emphasis for Nantahala is much more oriented toward timber harvest."
Josh: "The Revised Plan puts too much emphasis on logging cove forests. Southern Blue Ridge Cove Forests are some of the most diverse temperate forests on the planet. They grow the biggest trees in our region, support diverse understories of wildflowers and medicinal plants, protect water quality, and have historically been over-exploited. The new Forest Plan should instead put more emphasis on thinning and burning the fire-adapted forests that respond positively to timber harvest and are suffering from a lack of fire."
What's your favorite location in one or both of the forests?
Bob: "My favorite conservation-related places are the old-growth forests in Nantahala's Big Choga Creek area and Pisgah's Daniel Ridge area. I'm also equally fond of the rare Southern Appalachian bogs in both national forests. My favorite recreation area is probably Pisgah's Pilot Cove Loop (which is also a Natural Heritage Area), but it's hard to pick out a single place!"​
Callie: "Fires Creek. Hands down. With its crystal clear, cold waters, unique biodiversity, trout fishing, hiking, camping, horseback riding, picnicking, swimming, and hunting, Fires Creek offers something for everyone!"
Josh: "There are many great areas in Pisgah and Nantahala National Forests, but none are better to me than Santeetlah Creek in Graham County. It's just an incredible landscape that inspires me every time I visit."
Josh's Forest Plan update:
We and our organizational partners had a great time at the Pisgah Party + Rally for the Forest, organized by I Heart Pisgah on August 1, 2022. Over 500 people attended and made clear that too much of Nantahala and Pisgah are being prioritized for logging. The Objection meetings hosted by the Forest Service from August 2-4 went well. The dialogue was high-quality and our team was well prepared — we made our case and the Forest Service should realize they need to make some changes to the new Forest Plan. We hope the Forest Service seriously reviews and implements the solutions included in the Nantahala-Pisgah Forest Partnership's proposal. The Forest Service expects to respond to all objections and finalize the Forest Plan by late 2022. Click here to read our blog detailing our objections to the Draft Forest Plan.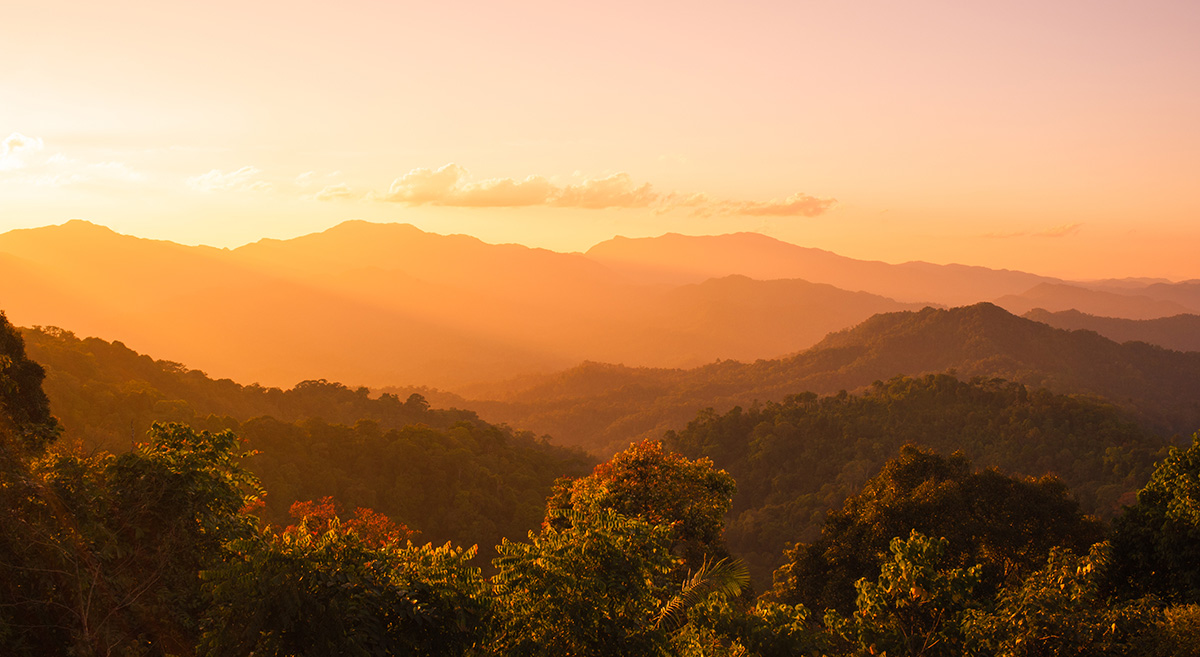 On March 20, after 10 years of public input and planning, the Forest Service will adopt its new...
read more