> STEP 3: REDUCE PLASTICS
Step 3: Keep Plastic Bottles & Bags Out Of Our Rivers
Single-use plastics are clogging up North Carolina's rivers and streams. Every year, MountainTrue and other local conservation groups clean up thousands of tons of garbage from local waterways — most of it: plastic bottles and bags.
These plastics break down into smaller and smaller particles that can last for decades in the environment, and end up in the guts of aquatic organisms. When the smallest aquatic organisms ingest microplastics, they are transferred to the larger organisms that eat them, including humans.  The bioaccumulation of these plastics can be harmful or toxic to both wildlife and humans.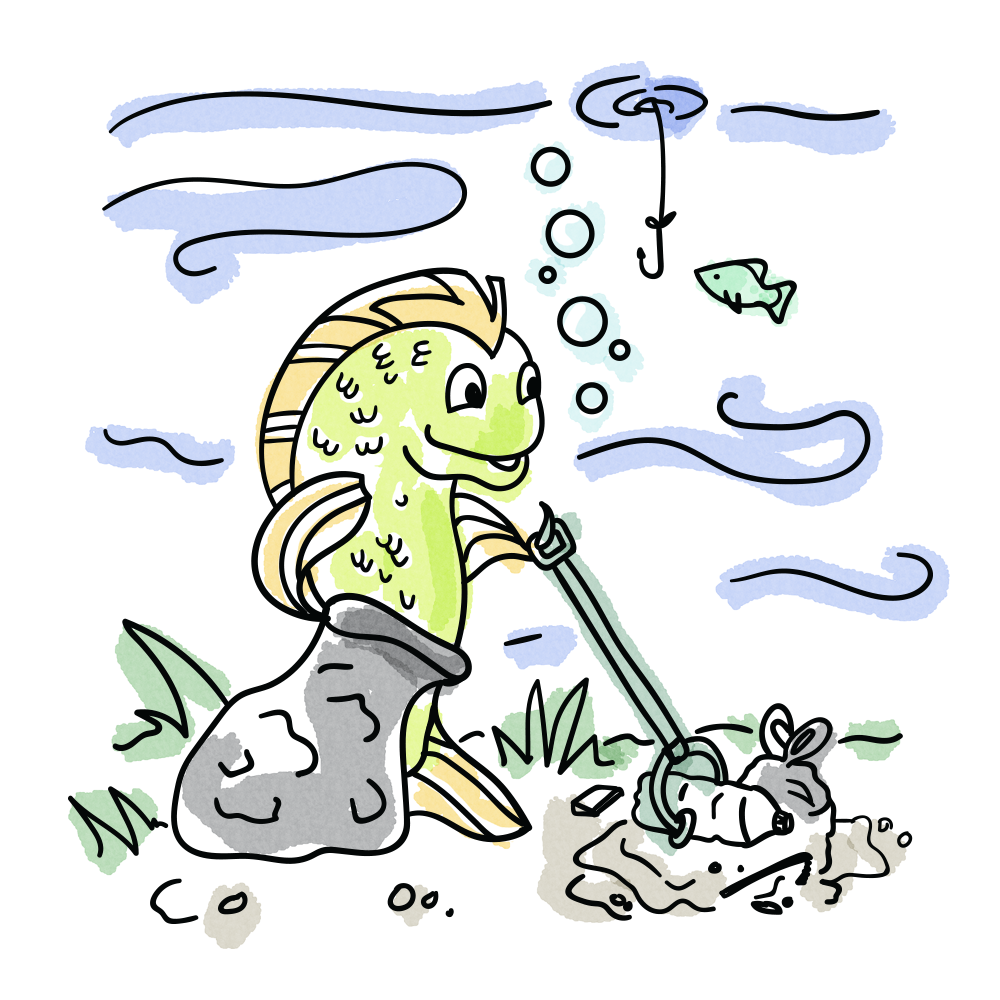 Our Plastics Reduction Plan 
We need to reduce our reliance on cheap, convenient plastic through the choices we make as individuals and as communities. Just like we can each choose to fill up reusable water bottles instead of buying plastic bottles, as a community we can ban straws, plastic bags and other single-use plastics.
How You Can Lend A Hand!

Volunteer for a river cleanup to help unclog our rivers of cheap plastic bottles and bags.
Use a reusable shopping bag when you go to the grocery store.
Skip the straws at your favorite restaurants.
Use refillable water bottles and when possible, opt for buying soda in cans rather than single-use plastic bottles.
Our Rivers Need You
Help tackle the issues that most affect river health. Support the I Love Rivers action plan to keep our rivers healthy.
City & County Actions:
Encourage your town or county to pass an ordinance banning or limiting the use of single-use plastics.
Legislative Actions:
The General Assembly should pass legislation affirming the constitutionality of local bans on single-use plastics.