---
Hartwell Carson, French Broad Riverkeeper
"The beauty of rivers is that we all own the water and no one has the right to take away our right for clean healthy water." ~ Hartwell Carson
Hartwell has worked to protect and defend the French Broad River as the Riverkeeper for the last six years. He has played a key role in reducing sediment pollution, starting and expanding bacteria, sediment, and coal ash monitoring programs, implementing over two miles of stream restoration, and ensuring regulations are adequate and enforced to meet the goals of the Clean Water Act to have all waters be fishable and swimmable. He completed his undergraduate work at the University of Georgia studying Recreation and Resource Management. While a student there, he worked with the Outdoor Recreation Center as an environmental educator and guide. After working for the Forest Service in Colorado, Hartwell earned his Master's of Science from the University of Montana, where he conducted extensive work examining social and ecological impacts on the Upper Missouri River Breaks National Monument. Hartwell has also served as a community advocate on the City of Asheville's Flood Damage Reduction Task Force and Watershed Policy Committee, and currently serves as the president of Tennessee Riverkeeper, board member of the Asheville Affiliates and North Carolina Paddle Trails Association.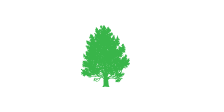 We value mountain communities that are vibrant, livable, and respectful of their connection to and dependence on the region's natural environment.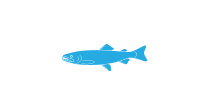 We value the integrity of natural systems – air, land, water, and native plants and animals – and believe in protecting and restoring them for the benefit of all generations.