Forest Keepers
MountainTrue's volunteer base of Forest Keepers works to keep WNC forests and public lands protected and healthy. The Forest Keepers' work begins at the intersection of environmental science and environmental stewardship.  This group collaborates with other non-profits in North Carolina to promote active stewardship in protecting, managing and maintaining the forest of Southern Appalachia. Forest Keeper volunteers work in conjunction with North Carolina Forest Service, Southern Appalachian Highlands Conservancy, Hemlock Restoration Initiative, Appalachian Trail Conservancy, and the City of Asheville Parks and Recreation Department as the eyes, ears and helping hands of the forest.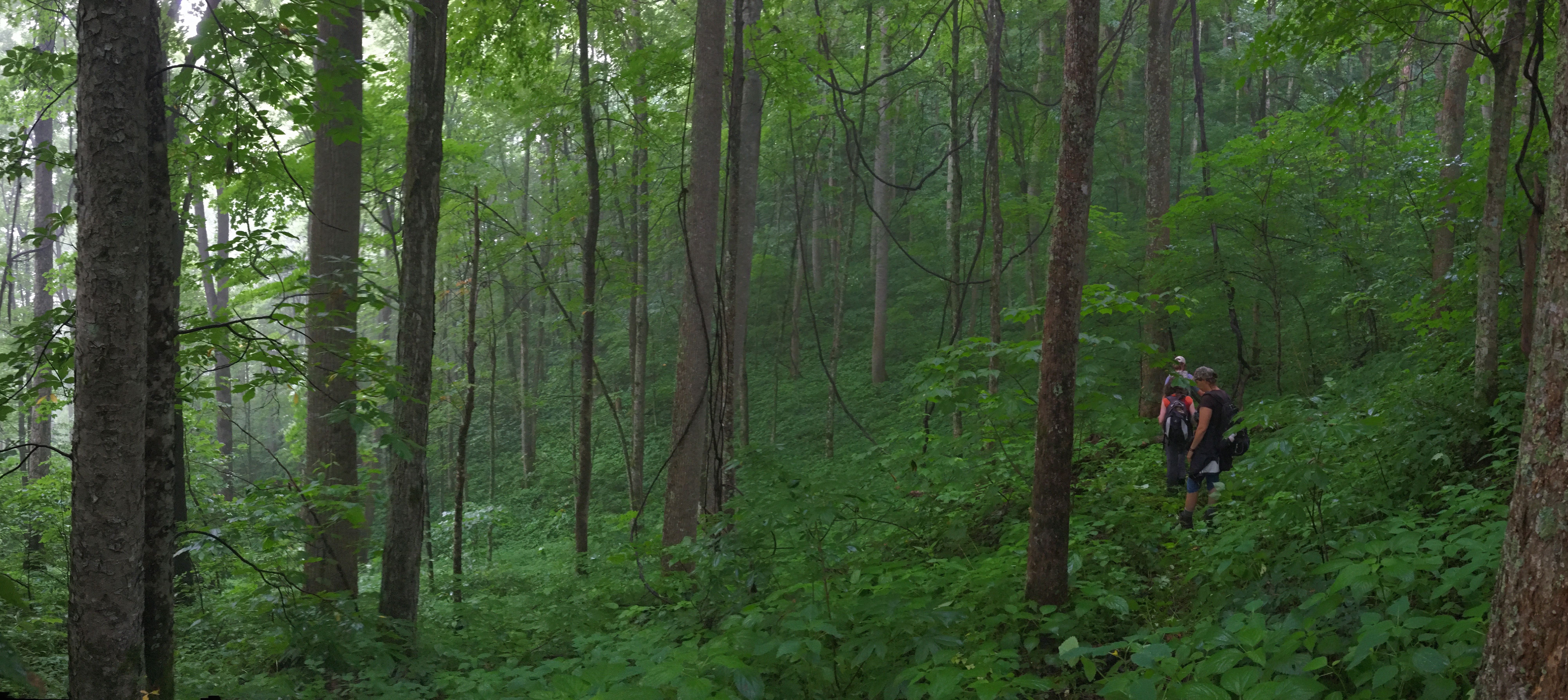 The Forest Keepers protect, manage, and maintain the health of our Southern Appalachian forests through volunteer workdays, hosting skills workshops and giving science presentations. Forest Keepers have the opportunity to work within our forests and network with other people in Western North Carolina who are dedicated to forest protection and ecosystem vitality. This dedicated group of volunteers does hands on work through projects like hemlock restoration workdays, Richmond Hill Park non-native invasive removal, Sandy Bottom wetlands restoration, OM Sanctuary restoration and our annual bioblitz.
Become a Forest Keeper
Don't leave the health of our beautiful and biodiverse forests up to someone else. Join our Forest Keepers volunteer base and be an active steward of WNC forests!