MountainTrue Announces Green Riverkeeper at 11th Annual Spring Green Bash
Saluda's favorite river and block party is May 6; river, zipline and rappelling trips to benefit new Green Riverkeeper
Saluda, NC — MountainTrue is pleased to announce that Gray Jernigan, MountainTrue's Southern Regional Director, is now also the new Green Riverkeeper and will serve as a fundamental protector of the Green River watershed. MountainTrue's Riverkeeper programs are key to our endeavors to monitor and protect the quality of our region's waterways.
MountainTrue is one of the few organizations in the nation with four Waterkeeper Alliance programs, also hosting the French Broad Riverkeeper, the Watauga Riverkeeper and the Broad River Alliance.
"Waterkeeper Alliance is thrilled to have Gray Jernigan to be the eyes, ears, and voice for this vital watershed and community," says Robert F. Kennedy, Jr., president of Waterkeeper Alliance. "Every community deserves to have swimmable, drinkable and fishable water, and Gray is the right leader to fight for clean water in the region."
Gray Jernigan has extensive experience in environmental law, policy, and advocacy and has worked on land and water conservation issues across the state. He adds his Green Riverkeeper responsibilities to his ongoing role as MountainTrue's Southern Regional Director, serving Henderson, Polk, Rutherford and Transylvania counties. Gray received his undergraduate degrees from University of North Carolina at Chapel Hill and earned a master's degree and a law degree from Vermont Law School.
The Green Riverkeeper got a head start on April 8 by partnering with the Green River paddling community on a clean-up effort covering the Upper, Narrows and Lower Green sections. Over 50 people turned out to clear trash and debris from the river and its banks. Car tires, a home water heater, and assorted trash and litter were enough to overflow a dumpster, not including recyclables that were separated!
Gray will be present to meet the community at the 11th Annual Spring Green River Bash at Green River Adventures in Saluda on Saturday, May 6. Fifty percent of the ticket price for river, zipline, and rappelling trips booked for the day of the festival will be donated by Green River Adventures and The Gorge to help fund the work of the Green Riverkeeper. Book your trip for May 6 at greenriveradventures.com with the code: GREENRIVERKEEPER
Event Details:
What: 11th Annual Spring Green Bash
Who: presented by Green River Adventures and sponsored by Oskar Blues Brewery, Prestige Subaru, WNCW and Liquidlogic Kayaks. Music by the Honeycutters. A portion of proceeds benefit MountainTrue's Green Riverkeeper.
Where: Green River Adventures, 111 E. Main Street, Saluda, NC
When: Saturday, May 6, 5:30-9 p.m.

"I'm thrilled to get such a warm welcome to the community from Green River Adventures and all the generous sponsors of the Green Spring Bash, including Oskar Blues, Prestige Subaru, WNCW and Liquidlogic Kayaks," says Gray Jernigan, the Green Riverkeeper. "We have a lot of great activities and programs planned for the year ahead; I'm looking forward to meeting some folks and getting people involved in protecting the Green River."
"MountainTrue is proud of our partnership with the Waterkeeper Alliance," says Julie Mayfield, co-director of MountainTrue. "Our Riverkeepers fight for safe and healthy waterways for all citizens of their watersheds by bringing together and empowering local residents and communities to identify pollution sources, advocate for and enforce environmental laws, and engage in restoration. We're thrilled to be bringing this program to our Green River communities.
"Gray will have an incredibly important job. Waterkeepers defend their communities against anyone who threatens their right to clean water, from law-breaking polluters to irresponsible government officials, says Marc Yaggi, executive director of Waterkeeper Alliance. "Until our public agencies have the means necessary to protect us from polluters, and the will to enforce the law, there will always be a great need for people like Gray to fight for our right to clean water."
Upcoming Riverkeeper Projects and Events:
May 27 – Big Hungry River clean-up
July 5 – Come help clean up Lake Summit
For more information on Green Riverkeeper programs and events: mountaintrue.org
About MoutainTrue:
MountainTrue is Western North Carolina's premier advocate for environmental stewardship. We are committed to keeping our mountain region a beautiful place to live, work and play. Our members protect our forests, clean up our rivers, plan vibrant and livable communities, and advocate for a sound and sustainable future for all residents of WNC. MountainTrue is home to the Broad River Alliance, French Broad Riverkeeper, Green Riverkeeper and Watauga Riverkeeper — the protectors and defenders of their respective watersheds. www.mountaintrue.org
About Waterkeeper Alliance:
Waterkeeper Alliance is a global movement uniting more than 300 Waterkeeper Organizations and Affiliates around the world, focusing citizen advocacy on issues that affect our waterways, from pollution to climate change. Waterkeepers patrol and protect over 2.5 million square miles of rivers, streams and coastlines in the Americas, Europe, Australia, Asia, and Africa. For more information please visit: www.waterkeeper.org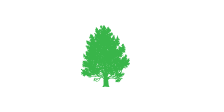 Western North Carolina is blessed with more than 1.5 million acres of public land, including Nantahala-Pisgah National Forest, Great Smoky Mountains National Park, the Blue Ridge Parkway and several state-owned parks, forests and natural areas. These public lands support the headwaters of our rivers, beautiful mountain vistas, one of the most diverse temperate forests on the planet, and a thriving economy in tourism, crafts and recreation.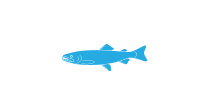 During its 30-year history, WNCA (now MountainTrue) has twice prevented logging in the Asheville Watershed, first in 1990 and again in 2004. Eventually the City of Asheville placed a conservation easement over 17,356 acres of the watershed.