January 2021 E-Vistas Newsletter
Take Action For A Healthier Pigeon River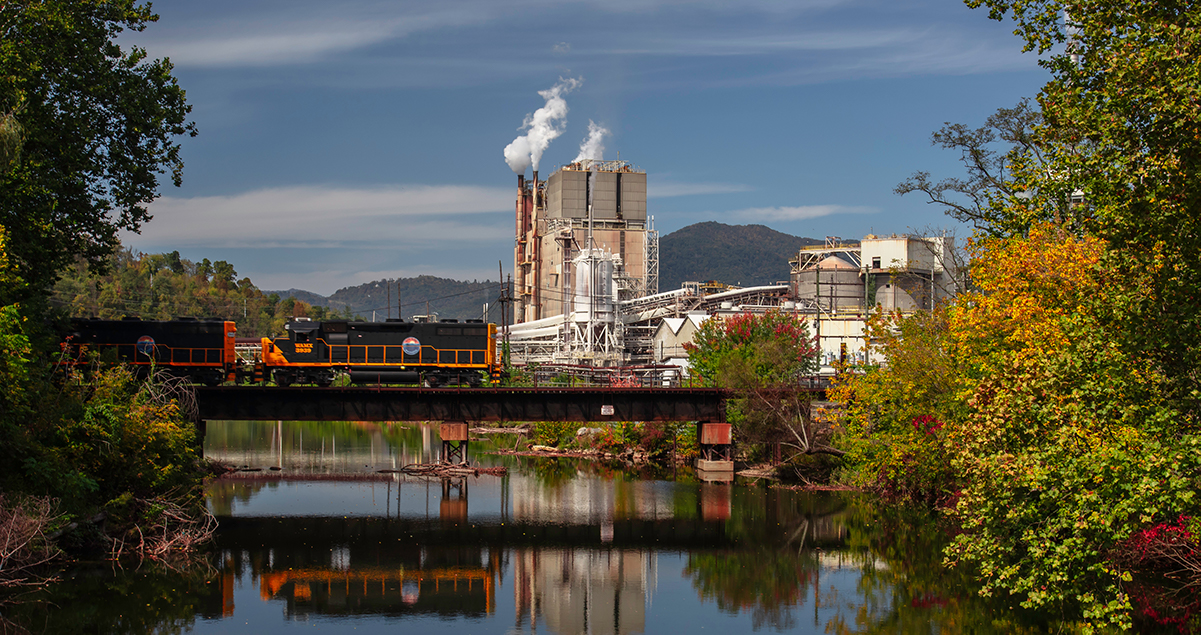 Please email the Department of Environmental Quality (DEQ) and speak up for stricter discharge permits for the Canton paper mill to help clean up the Pigeon River. The new draft permit for Blue Ridge Paper Products as proposed by DEQ would weaken regulations, require less monitoring and allow for more pollution to be discharged to the river. Act now to protect the Pigeon River.
Update: The NC Department of Environmental Quality (DEQ) is postponing the public hearing and extending the period for public comments until April. They have yet to announce the new hearing date and comment deadline, but as soon as they do, we'll let you know. Stay up to date by signing up for our Action Alerts here.
Jan. 28-29 : Sacred Lands, Sacred Bodies: Faithfully Caring For People And Place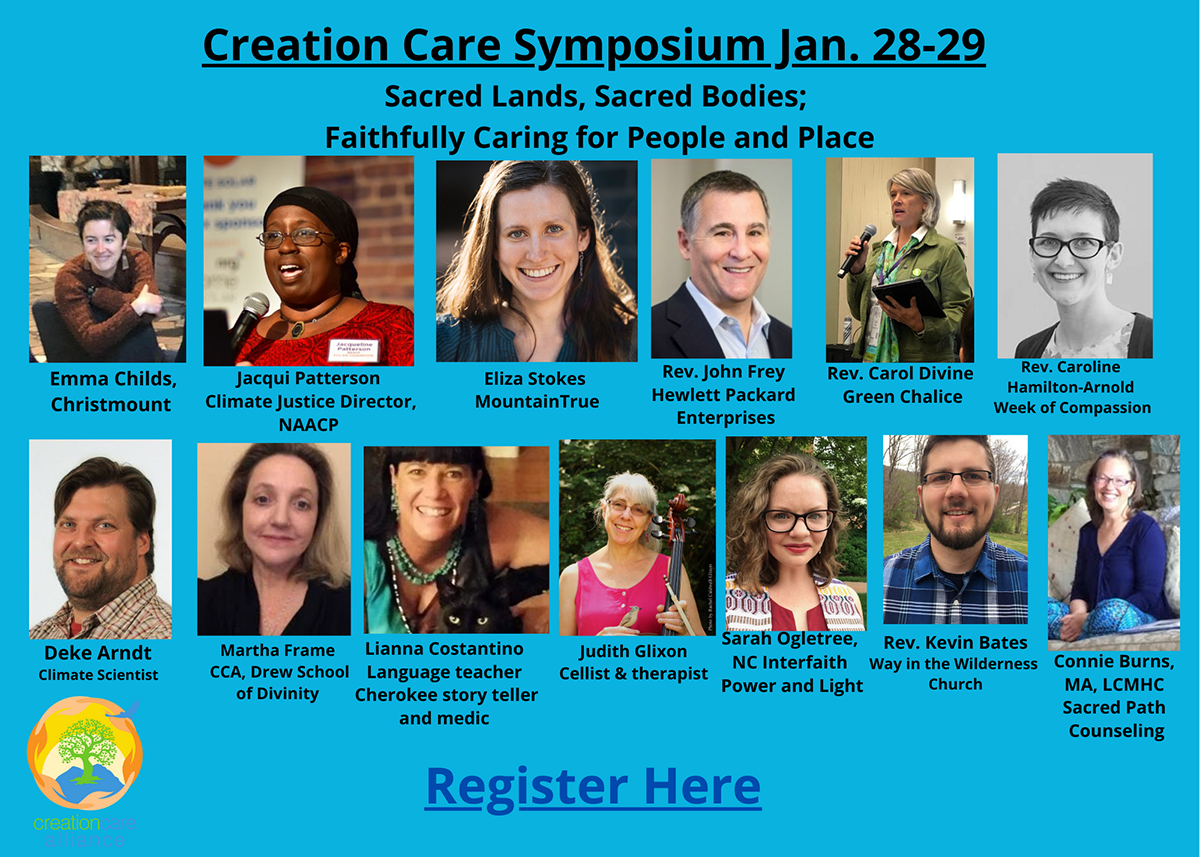 The Creation Care Alliance is hosting this online symposium to create space for connection among neighbors, lay leaders and clergy. We will share stories of creation care and resilience from congregations taking practical steps to care for our neighbors and the earth. Whether you're new to creation care or a long-time advocate, you'll gain new language and tools to inspire your congregation to care for the environment and each other, interwoven with space for relationship, and prayer. Learn more and register.
We're Hiring! Two Positions At MountainTrue Are Accepting Applications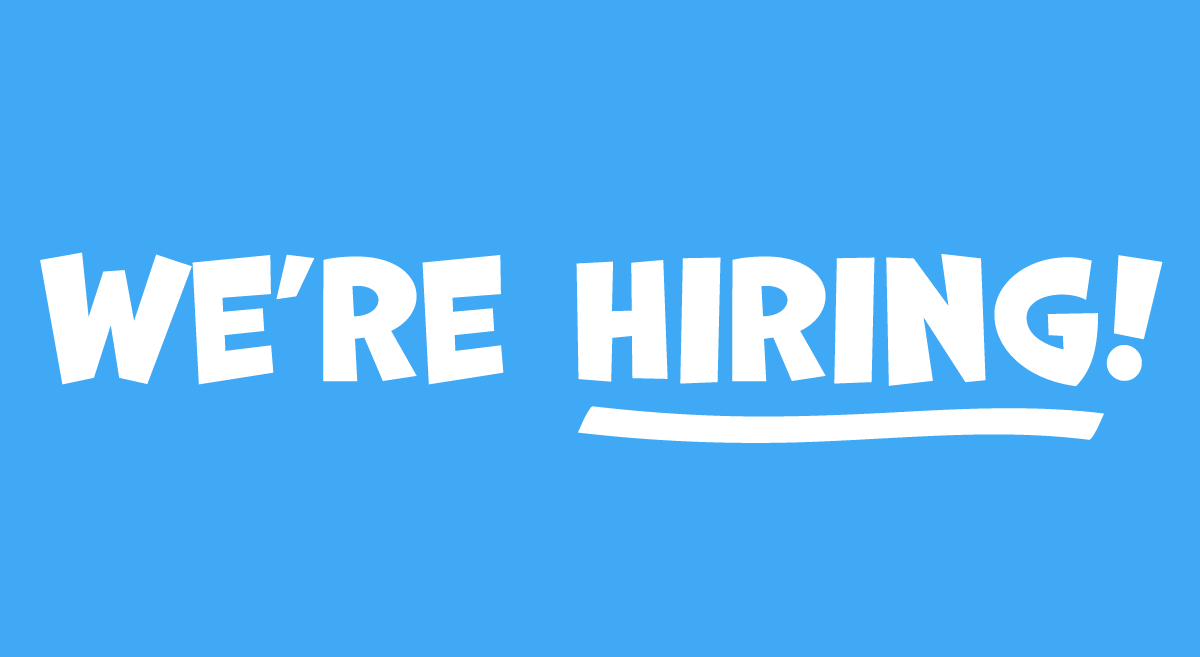 Open Positions
MountainTrue is an equal opportunity employer committed to creating an inclusive and anti-racist working environment. Women, people of color, and those with firsthand experiences of environmental harm are strongly encouraged to apply.
Temporary Development And Operations Coordinator (Last Chance!)
We're looking for a detail-oriented individual to join our Development team while one of our staff is on maternity leave. The position is responsible for processing donations, issuing donation acknowledgments and maintaining accurate data in the organization's database. This is a four-month position at 20 hours per week with a rate of pay of $18 per hour. Application deadline: Friday January 22. Read more and apply.
Summer Community Outreach And Water Quality Intern
We're hiring a summer intern who will work with MountainTrue through the two-month Non-Profit Internship Program (NPIP) sponsored by the Z. Smith Reynolds Foundation. This position will be split evenly between community outreach and our French Broad Riverkeeper team. A stipend of $3,200 will be provided. The application deadline is February 15 at noon. See eligibility requirements and access the application.
Central Regional News
For Buncombe, Madison, McDowell, Mitchell and Yancey counties
Protect Richmond Hill And The French Broad River. Stop The Bluffs At River Bend.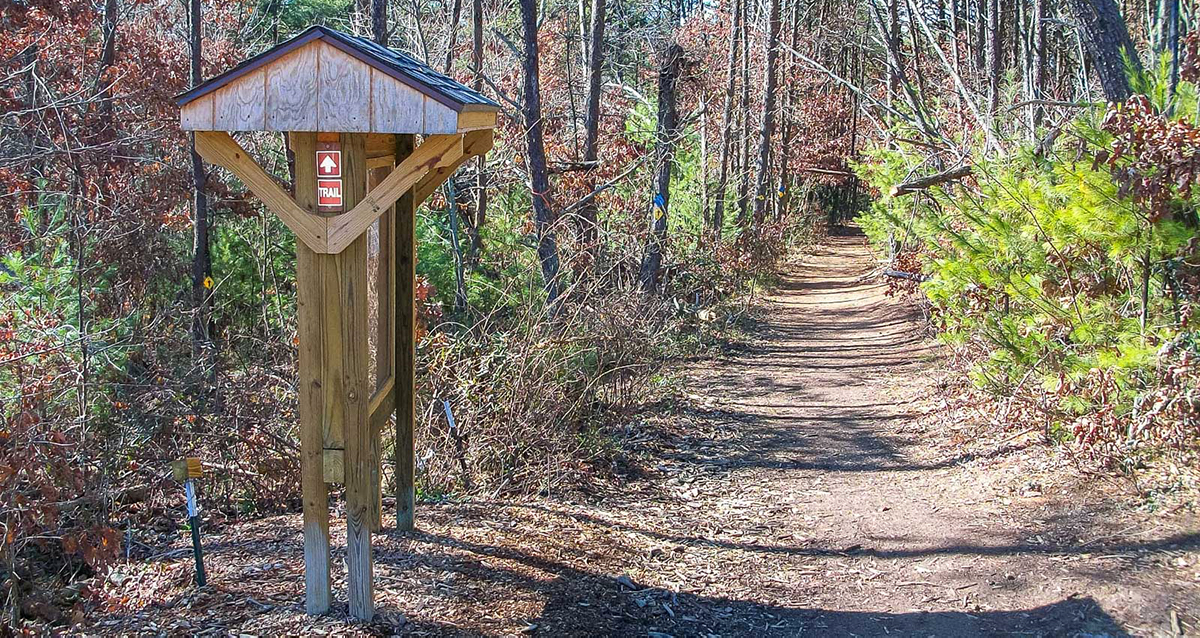 Help fight a planned mega-development that would be built on 92 acres of intact forest directly next to Richmond Hill Park, increase traffic, and pollute the French Broad River. The proposal includes 1,545 luxury residential condo units, a 250-room hotel, a 59,000-square-foot office space, and 30 1,000 square-foot buildings in Woodfin adjacent to Richmond Hill Park and on the banks of the French Broad River.
MountainTrue opposes this project in its current form because of the potential impacts to the public commons – places we all share like the French Broad River, Richmond Hill Park and roads unsuited for the additional increased traffic. We are partnering with Richmond Hill & River Rescue — a local community group — to oppose this project, and we need your help. Take action.
Hot Springs Workday: Removing Non-Native Invasive Plants With Tamia Dame And Bob Gale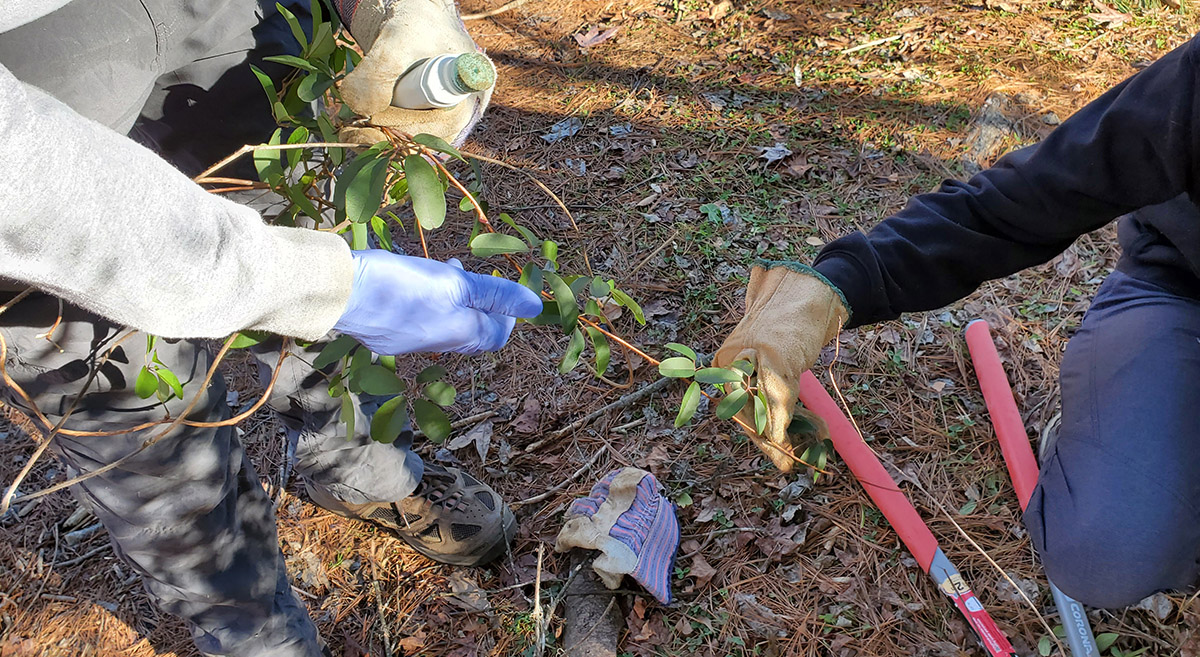 MountainTrue staff, volunteers, and partners regularly collaborate on the treatment and removal of invasive plants on our public lands to promote quality habitat for native plants and wildlife. Here's an up-close perspective on a recent workday by MountainTrue's Forest Keeper Coordinator, Tamia Dame. Read more.
High Country Regional News
For Alleghany, Ashe, Avery, Burke, Caldwell, Watauga and Wilkes counties
Microplastics Sampling Program Kicks Off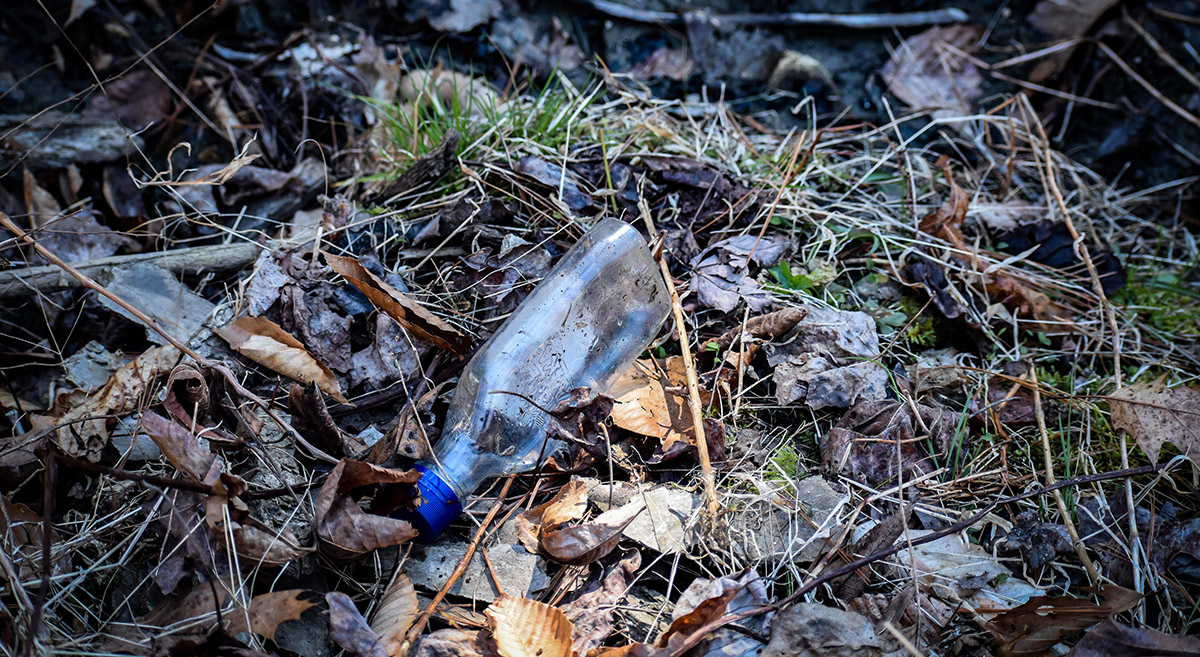 We have launched a new microplastics sampling program and are recruiting volunteers to help us collect water samples for analysis. If you would like to get involved with this new program and volunteer with us, fill out this form and we'll get you plugged in! Sign up here.
February Live Staking Work Days At Guy Ford River Access Park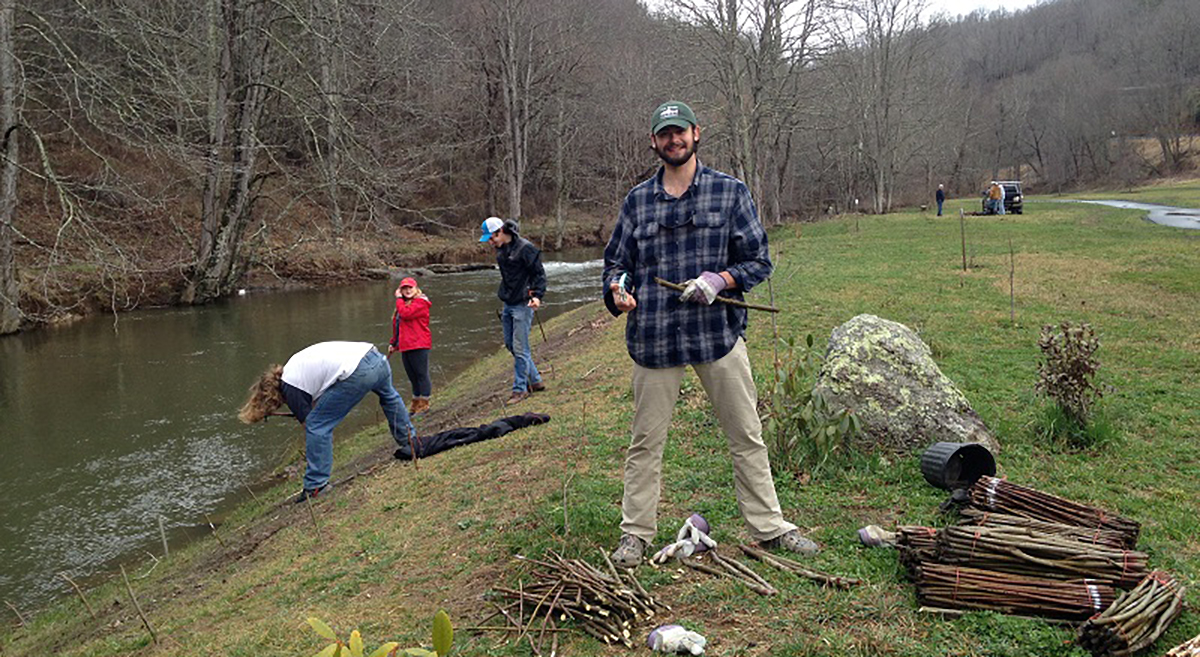 The Watauga Riverkeeper and MountainTrue are combating sediment erosion in our local waterways. Sediment is a major polluter in our river basin, clogging fish and aquatic habitats, increasing water temperatures, and transporting toxic substances. We are helping to reduce the amount of sediment that flows into our rivers by planting live stakes along eroding riverbanks. As these stakes grow into trees, they stabilize the sides of the rivers and creeks where we plant them and reduce the overall amount of sediment getting into the river. Come plant with us! Sign up here.
Water Quality Internship Posted For Our Boone Office – Summer 2021
The Water Quality Intern is responsible for aiding the High Country Water Quality Administrator (HCWQA) with managing multiple water quality monitoring programs. This position would require interactions with volunteers on many levels (recruiting, training, organizing). This position requires attention to detail and learning how to apply hard science skills to the needs of the community. The internship will run from May to August. Read more and apply here.
Southern Regional News
For Cleveland, Henderson, Polk, Rutherford and Transylvania counties
Holiday Recycling In Hendersonville Was A Huge Success!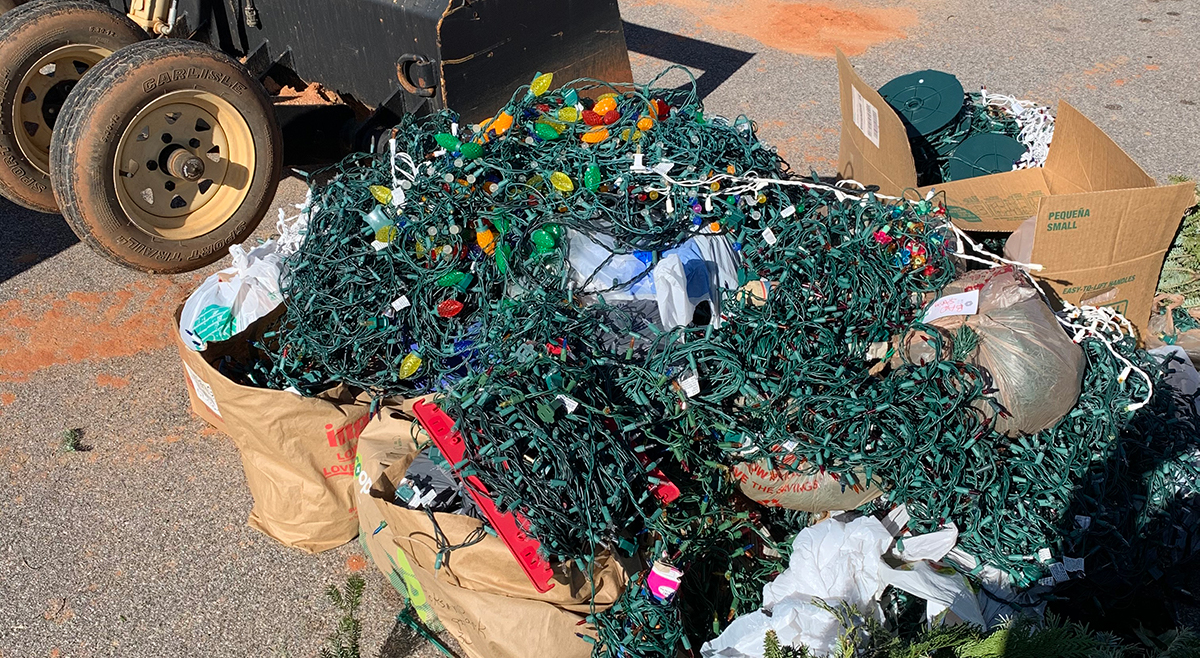 Our annual Holiday Recycling Event at Jackson Park in Hendersonville was a huge success – despite having to reschedule due to winter weather, and limiting volunteer involvement because of the pandemic. Hundreds of trees were ground into mulch and hauled away to nourish home and community gardens and landscapes. Heaps of lights and wreaths were recycled by the Henderson County Coop Extension Service for the 4-H Project, and greeting cards were recycled by Hope Academy. A special thank you to: King Hardware & Rental for providing the mulcher, Hendersonville and Henderson County personnel who were onsite mulching trees, our incredible volunteers who helped with planning, and especially Henderson County Environmental Programs Coordination and MountainTrue's Recycling Team Chair, Christine Wittmeier, for her leadership and organization to make sure everything went off without a hitch.
New Permanent Access To The Green River Is Moving Forward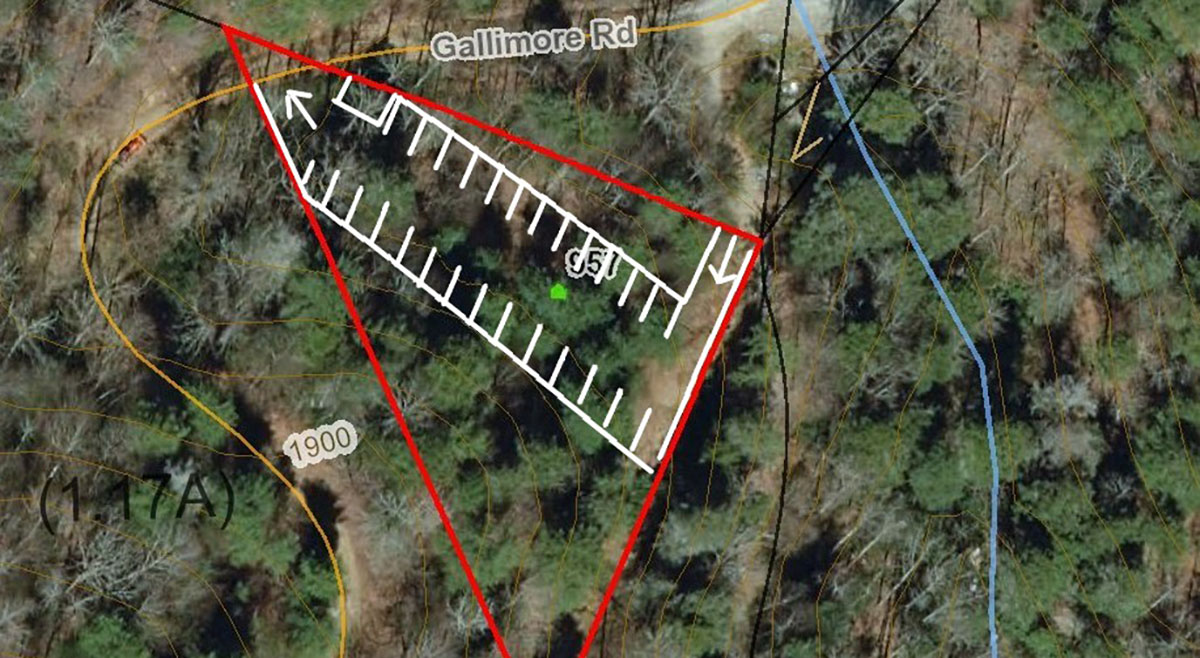 Our good friends at the Green River Access Fund are excited to announce the purchase and initial construction of a new permanent access point on Gallimore Road! For 17 years, the Access Fund has been working to secure permanent access to this incredible whitewater resource through key sales to a leased parking area. Now that the new property has been secured, some additional fundraising is needed to cover construction costs and maintain the existing parking area during construction.
We can't understate how important access is here. While putting on the river at this location is a convenient "shortcut" put-in for expert Narrows paddlers, it is also a mandatory takeout point for those looking to experience the popular intermediate/advanced Class III/IV Upper section. Securing permanent access here is truly a dream come true. Learn more about the project and how you can support it.
UPM Raflatac Supports A Cleaner French Broad River With Donation To MountainTrue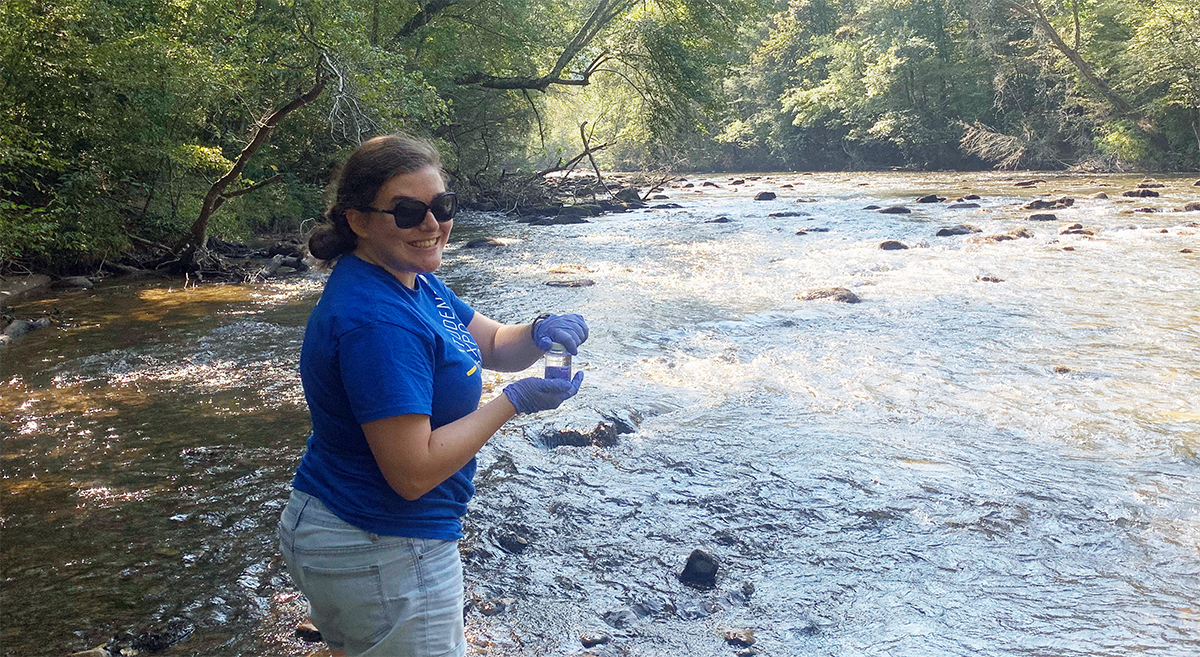 MountainTrue is pleased to partner with label material manufacturer UPM Raflatac, which is sponsoring MountainTrue's Volunteer Water Information Network (VWIN) — a volunteer-powered program through which members of the public collect water samples from over 30 sites throughout the French Broad River Water Basin every month. The donation will be made through the company's Biofore Share and Care grant program.
UPM Raflatac develops innovative and sustainable labeling solutions that help businesses move beyond fossil fuels. As one of the world's leading producers of self-adhesive label materials, it maintains a global network of factories, distribution terminals and sales offices, and operates two factories in Henderson County, North Carolina, employing approximately 350 people.
"This support is crucial to the work of MountainTrue," explains MountainTrue Southern Regional Director Gray Jernigan. "The VWIN program is the foundation of our work to protect the water quality of the French Broad River and other local watersheds." Learn more.
Western Regional News
For Cherokee, Clay, Graham, Haywood, Jackson, Macon and Swain counties in NC, and Towns and Union counties in GA
What Should I Expect From A Virtual Watershed Gala?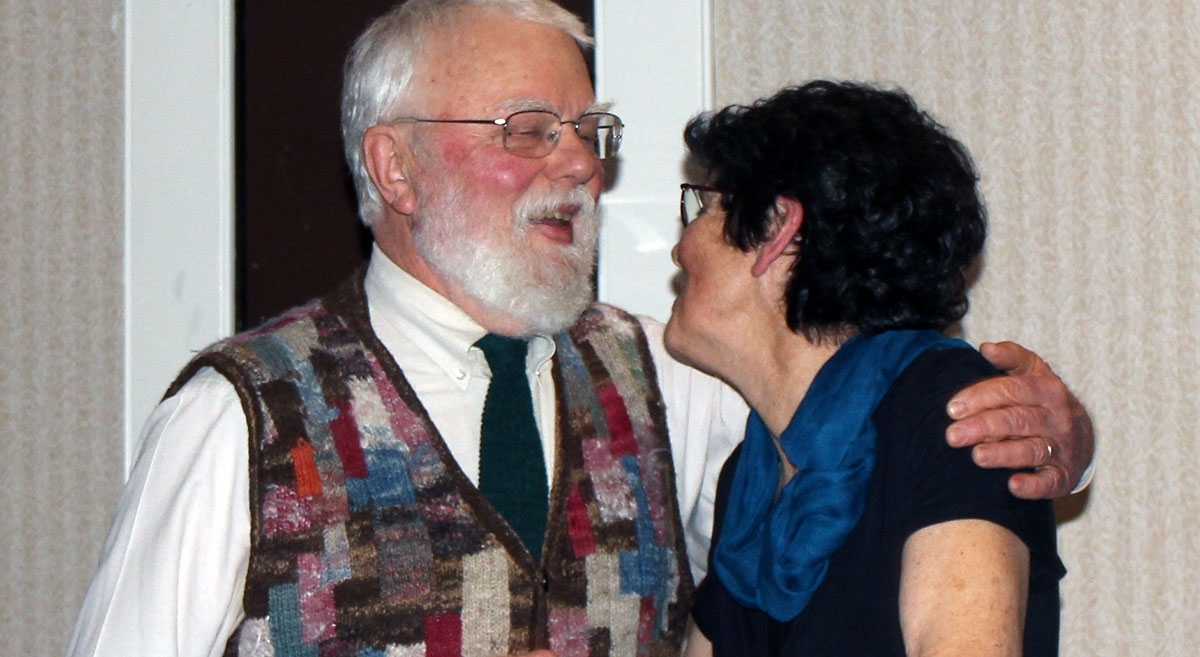 Although we won't be able to hug David Liden like Nancy Troxler did when she won the Holman Award in 2016 (David introduced her), we can still celebrate with him!
Since some of you may not use Zoom on a regular basis like we do at MountainTrue, we thought we'd give you some idea of what you will experience during the online Watershed Gala on February 25 at 6pm. Callie Moore will emcee the event like always, only this time she'll be coming to you virtually from her home in Hayesville.
You'll see video clips of Callie and Tony highlighting our accomplishments in 2020. Member Mike Oliphant will introduce this year's Holman Water Quality Stewardship Award recipient David Liden, we'll watch a video of David receiving his award, and then David will say a few words to us. We'll break into smaller rooms (based on your selection at registration) to share stories with other members about outdoor adventures or your favorite food and beverage venues. There will also be an appearance by one of our favorite Gala characters, and we'll draw the winner of our online raffle for a $200 gift card at The Copper Door!
While attending the Gala on Zoom, you can choose whether or not people can see you over video or not, and can choose whether to talk or just listen. Whichever you choose, please join us to celebrate clean water in our region and those who work to keep it that way! Registration is now open, and we're still accepting auction donations through February 5.
Efforts To Remove Invasive Plants At Island Park Continue In February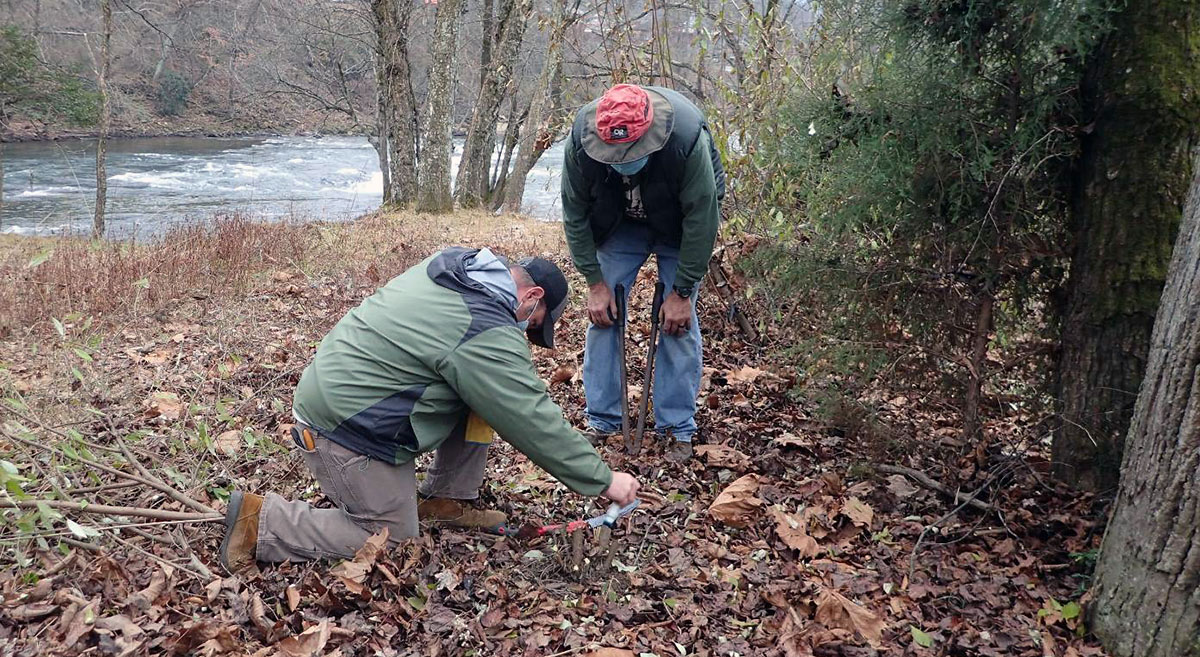 MountainTrue's Western Region Program Coordinator, Tony Ward, shows volunteer Ralph Murphy how to treat the stump of a freshly-cut invasive autumn olive at the Island Park workday on December 12.
MountainTrue and the Tuckasegee River Alliance are hosting another set of volunteer workdays at Island Park in Bryson City, NC in February. The objective at these workdays will be to use hand tools to cut larger invasive shrubs/trees, and then to treat the stumps with a small amount of concentrated herbicide. We'll also pull smaller plants up by the roots.
Each workday will be held from 11 am-2 pm and limited to 15 volunteers. Our most recent MountainTrue University talk was about the Island Park Project. Watch it on our YouTube channel here.
Sign up for the Saturday, February 6 Island Park workday.
Sign up for the Wednesday, February 10 Island Park workday.
Events & Volunteer Opportunities
Note: Due to the escalation of the COVID-19 crisis, in-person events for MountainTrue have been cancelled in January and February with the exception of program critical volunteer workdays. We hope to reschedule events like our Winter Tree ID hike for early March. Below are the current events still on the schedule.
Feb. 6, Feb. 20, Mar. 6 & Mar. 20: Live Staking Workdays In The High Country
Fight sediment pollution and erosion with Watauga Riverkeeper Andy Hill by planting live stakes along streams and river banks.