Do you value our sparkling mountain streams and rivers? The abundance of wildlife in our public forests? Our rolling farmland, deeply rooted in our culture and vital to the local economy? All of these are at risk — without your help.
Make your voice heard, take action now!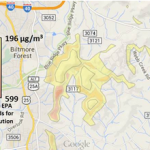 Speak out against unsafe levels of Sulfur Dioxide pollution from Duke Energy's Asheville coal plant 
A new report shows that neighborhoods around Asheville are impacted by elevated levels of SO2 pollution from the Asheville Coal Plant. There's an easy solution: Duke needs to run their pollution control equipment at full capacity. Sign the Asheville Beyond Coal petition to tell Duke: It's time to take responsibility for this pollution and protect the health of our community—not just some of the time, but all the time.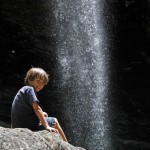 Tell the Forest Service: Don't Cut Big Ivy!
Big Ivy, a section of the Pisgah National Forest in Buncombe County, contains one of Appalachia's largest and most biologically diverse old-growth forests. The US Forest Service's draft management plan currently puts much of Big Ivy on the chopping block by prioritizing timber production over recreation and ecological protection. Speak out now!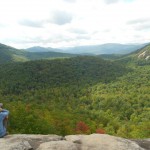 Speak up for Nantahala and Pisgah National Forests!
Western North Carolina is home to more than a million acres of national forest which are vital to our local ecosystems and economies. The US Forest Service is currently developing management plans that will determine the future of these forests for decades to come. Submit your comments TODAY asking our National Forests be managed in the best interest for all who enjoy and depend on them!

With MountainTrue, you can join forces with citizens from across the region and your community.
Influence public policy to better address development pressures
Safeguard the treasures of our public forests, including an array of wildlife, old growth stands, and rare ecosystems
Preserve working farms and traditional mountain communities
Halt the proliferation of exotic invasive plant species that threaten native ecosystems
Expand our ability to rigorously monitor and protect water quality