Staff
This strong team of dedicated individuals help to protect and preserve our natural land, water and air resources through education and public participation in policy decisions at all levels of business and government.
Sara Alford, Development Director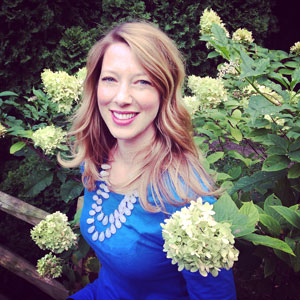 Sara's love of the outdoors brought her to MountainTrue following a diverse career of environmental and wildlife advocacy. Sara is a native of Michigan's Upper Peninsula and earned her B.S. in Environmental Studies and Recreation Business Management at the University of Wisconsin-La Crosse. Her studies led her to the Student Conservation Association and a summer working with the US Fish & Wildlife Service in Wyoming. Upon graduation, Sara returned to Wyoming to pursue an internship with the U.S. Forest Service and eventually moved through the ranks of Wilderness Ranger and Wildland Firefighter, working on the front lines of habitat and wilderness conservation. In 2001, Sara began her career in non-profit development when she began working in Special Events for the Grand Teton Music Festival in Jackson Hole, a classical music collection of concerts raising more than $1 million dollars at their annual event. Looking to expand and broaden her career, Sara moved to New York City to join the Wildlife Conservation Society as a Development Officer promoting and raising funds for more than 450 programs and projects around the world. Traveling throughout the country to gain support on both a national and international level ultimately lead her back to her love of nature and the mountains of Wyoming where she became Director of the Cougar Fund, an organization working to protect mountain lions, native predators and their habitats throughout the Americas. Sara also met her husband Tyler, a native of North Carolina, in Jackson Hole. They moved to New Orleans to pursue Tyler's career before settling in Asheville to start a family and be part of a thriving community that values and supports the natural environment and fosters the creative arts. Along with her husband and their three Brittany dogs, Sara loves to explore the mountains, valleys, and streams of Western North Carolina hiking, mountain biking, and camping. She also enjoys yoga and the unique and vibrant food and wine culture that Western North Carolina has to offer. Sara is thrilled to be joining the team at such an exciting time in the organization's history and will specialize in advancing our Major Gifts and Corporate Sponsorship Programs. Click here to contact Sara.
Anna Alsobrook, AmeriCorps Assistant French Broad Riverkeeper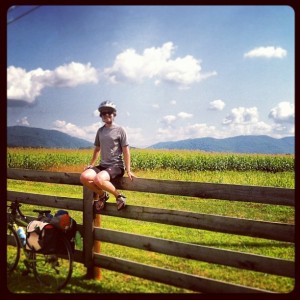 Anna's passion for water really started during her semester abroad in South Africa when she became sick after a big rainstorm. She did not realize then the connections between water quality and health. Her interest in the topic began to take shape when she came back to the U.S. and took an "Intro to Water Resources" class at the University of Tennessee, Knoxville. The issues surrounding the topic fascinated her and she began studying it from different perspectives (population pressures, environmental changes, land-use impacts, etc.). After earning a B.A. in Global Studies, she then spent 2010-2012 as a Peace Corps Volunteer in rural Senegal. As a preventative health and environmental education volunteer she spent much time promoting water conservation and sanitation practices within her village. After her time abroad, she continued her studies, again at the University of Tennessee, where she earned a M.S. in Geography with a minor in Watersheds. Her thesis research pertained to the environmental and social effects of a large re-forestation project happening in Senegal, particularly how it was affecting access to water for local populations. She loves spending time outdoors, whether by the river or on the trail, and she is excited to be in Asheville for a great year of serving and learning. Click here to contact Anna.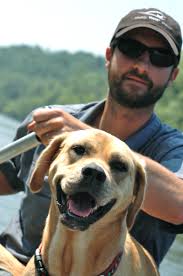 Hartwell Carson, French Broad Riverkeeper "The beauty of rivers is that we all own the water and no one has the right to take away our right for clean healthy water." ~ Hartwell Carson Hartwell has worked to protect and defend the French Broad River as the Riverkeeper for the last six years. He has played a key role in reducing sediment pollution, starting and expanding bacteria, sediment, and coal ash monitoring programs, implementing over two miles of stream restoration, and ensuring regulations are adequate and enforced to meet the goals of the Clean Water Act to have all waters be fishable and swimmable. He completed his undergraduate work at the University of Georgia studying Recreation and Resource Management. While a student there, he worked with the Outdoor Recreation Center as an environmental educator and guide. After working for the Forest Service in Colorado, Hartwell earned his Master's of Science from the University of Montana, where he conducted extensive work examining social and ecological impacts on the Upper Missouri River Breaks National Monument. Hartwell has also served as a community advocate on the City of Asheville's Flood Damage Reduction Task Force and Watershed Policy Committee, and currently serves as the president of Tennessee Riverkeeper, board member of the Asheville Affiliates and North Carolina Paddle Trails Association. Click here to contact Hartwell.

Bob Gale, Ecologist & Public Lands Director
"Not only does my job allow me to use many aspects of my education, I also get to work with creative like-minded folks daily." ~ Bob Gale
Bob is the ecologist for MountainTrue, where he has worked since 1998 providing scientific input on issues related to environmental protection of Southern Appalachian mountain forest communities. Bob was educated at the University of South Carolina where he received a B.S. in Geology and Biology. His special interest is botany, and he has spent his life working in fields related to this subject. He spent 15 years in the landscaping industry and remains a certified Arborist. He also spent 3 years as Director of Field Operations in Wetlands Science for Ballantine Environmental Resources, Inc. at Hilton Head Island, SC, where he lived for 17 years. While at the coast, Bob studied the Maritime Forest community and gave numerous hikes and presentations about that ecosystem. Since 1981, Bob has been a free-lance nature writer and photographer and has been published in local and national magazines. Upon moving to Asheville in 1996, he was one of four contributing authors of the Highroad Guide to the North Carolina Mountains (Longstreet Press), writing the natural history portions for the book. Bob has worked voluntarily for environmental protection since 1976, having chaired or founded 3 different local Sierra Club groups in Columbia, SC, Hilton Head Island, and Asheville, NC. He also served at the South Carolina Sierra Chapter and Sierra's Appalachian Regional Conservation Council levels. Bob's work involves National Forest and National Parks issues, air and water quality, and rural lands protection. He heads the exotic invasive species program for the organization. Current Related Activities: Chair – Asheville Tree Commission, Chair – Alternate Compliance Subcommittee of Tree Commission, Buncombe County Land Conservation Advisory Board Member, North Carolina Forest Legacy Applications Review Committee. Click here to contact Bob.
Alex Guest, AmeriCorps Forest Keeper Coordinator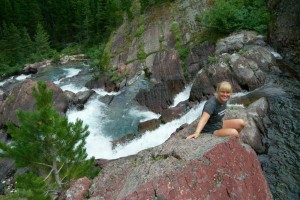 Alex joined MountainTrue to serve as the AmeriCorps Forest Keeper coordinator. It only took a week of backpacking in Pisgah National Forest for her to fall in love with these mountains and feel compelled to be a leader in protecting this environment. Now, as a part of the Asheville community, she is excited to get back into the mountains work alongside volunteers dedicated to stewardship, protection, and restoration of this landscape. Alex is from Natick, Mass., and graduated in May from Skidmore College in Saratoga Springs, N.Y. In college, she studied Environmental Science and was particularly interested in habitat fragmentation and the conservation strategies used to mitigate its effect on animal and plant communities. After four years of studying and exploring the Adirondacks, she is excited to learn more about the southeastern flora and fauna and the focal conservation issues of the southern Appalachians. Click here to contact Alex.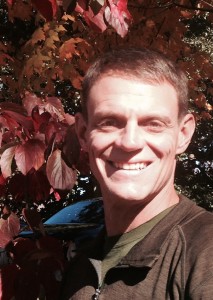 Scott Hardin-Nieri, director of Creation Care Alliance of WNC The complexity, beauty and connectivity of creation are often inviting us to respond.  First with a hike, a paddle, a tilt of our ear to the bird song, a climb of a tree or with a hammock embraced rest.  Second with the words "wow," "thank you," and, perhaps, "I am sorry." Third with creatively inspired action intentionally designed to preserve and amplify all of life. ~Scott Hardin-Nieri Scott Hardin-Nieri is a newcomer to these beautiful mountains and rivers. Prior to living in Asheville, Scott and his family served in the vulnerable cloud forest of Monteverde, Costa Rica. There he learned to how to climb Fig Strangler trees, spot Two-toed Sloths, distinguish the call of a Three-wattle Bell Bird from a Black Face Solitaire and listen to people and nature in a new way. Scott is an ordained pastor with the Christian Church (Disciples of Christ) and has served as a pastor in the foothills of the Rocky Mountains in Fort Collins, Colo., as well as in Spring and Houston, Texas. Scott has a degree in Business Management from Texas A&M University and holds a Master of Divinity and a Diploma in the Art of Spiritual Direction from San Francisco Theological Seminary. Scott enjoys accompanying people during transformative experiences, whether during hikes, spiritual direction, wilderness quests, stories shared, service learning trips, live music concerts, camps or retreats. He continues to be reminded of his true self most clearly in the forests, oceans and deserts and seeks to invite others, particularly faith communities into conversations regarding creation. With his partner, Rebecca, Scott has created Fireside Asheville, a community-building event based on personal story-telling, reflective listening and service. He is most alive when playing outside with Rebecca and their two children. He is excited to accompany the Creation Care Alliance and to be a part of the MountainTrue team. Click here to contact Scott.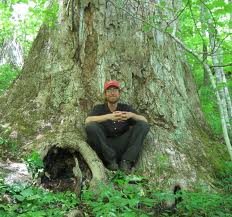 Josh Kelly, Public Lands Field Biologist Josh was born in Madison County, N.C., and went to school at UNC Asheville, earning a degree in biology. He then worked for the Southern Appalachian Forest Coalition, where he focused on identifying remnant old-growth forests on public land, and at WildLaw, where he worked to promote ecological restoration as the new paradigm of National Forest management. Josh has also helped the Forest Service conduct rare plant surveys and save hemlocks from hemlock woolly adelgid. At MountainTrue, Josh monitors logging and development issues on public land and provide site-specific, scientific information to promote ecological restoration and oppose ecologically damaging management. "We live in a time when the human footprint on the planet is bigger than ever and our need to come together to solve environmental problems is urgent. Public lands comprise the largest and highest quality natural areas in this great country and are truly priceless. The most rewarding work I have done has involved helping to steer Forest Service management towards a paradigm where we as a society give back to the land, rather than just take", says Josh. Click here to contact Josh.
Julie Mayfield, Co-Director "I am so fortunate to be living in Western North Carolina and working to protect one of the most beautiful and ecologically diverse regions in our country." ~ Julie Mayfield Julie came to MountainTrue in June 2008 from Atlanta. Since moving to Asheville, she has been appointed to the City of Asheville's Multi-Modal Commission and chairs the Transit Committee. In 2011, she was appointed by Governor Bev Perdue to the Mountain Resources Commission, where she served until the legislature dissolved the Commission in 2013. She served on the North Carolina Conservation Network board for six years, chairing it for two. From 2003 to early 2008, she was Vice President and General Counsel for the Georgia Conservancy, a statewide environmental advocacy organization. In that role, she worked on policy issues in the areas of air and water quality, land conservation, growth management, and coastal conservation. Prior to the Conservancy, she directed the Turner Environmental Law Clinic at Emory University School of Law where she represented environmental groups, civic associations, and individuals in public interest environmental law cases. She has also practiced environmental law with the firm of Kilpatrick Stockton. Before attending law school, she worked for Amnesty International and other non-profit organizations dedicated to human rights, community service, and social justice. She is a graduate of Leadership Asheville, the Institute for Georgia Environmental Leadership, and Leadership Atlanta. She received her undergraduate degree in religion from Davidson College in 1989 and her law degree in 1996 from Emory University School of Law, where she was a Woodruff Fellow. Click here to contact Julie.
Evan Parker, Water Quality Administrator AmeriCorps Project Conserve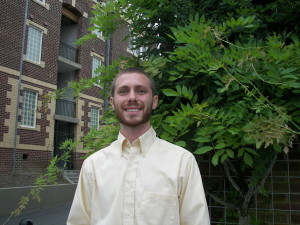 Evan grew up in West Palm Beach, Fla. He attended the University of Central Florida in Orlando and received a B.S. in Environmental Studies with a minor in Sociology. After spending his entire life in Florida, he is excited to be living in beautiful Western North Carolina and have the opportunity to protect the environment in this amazing area of the country. Evan is an AmeriCorps member for ECO (Environmental and Conservation Organization) as the Water Quality Administrator. He works to protect Henderson County's six watersheds and many streams through volunteer coordination, environmental outreach and education, and overseeing multiple programs designed to monitor water quality and clean up the streams of Henderson County. Evan is very interested in environmental sustainability, current affairs, social justice issues, and animal rights issues. In his free time, he enjoys outdoor activities, watching and playing sports, and enjoying the company of good friends. Click here to contact Evan.
Lauren Reker, Non-native Invasive Species Project Coordinator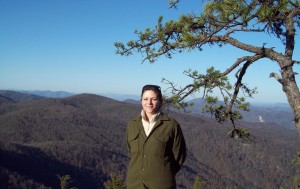 Lauren joined the MountainTrue team in 2009 and has since contributed to the success of numerous invasive species management projects and monitoring initiatives undertaken by MountainTrue, while frequently working alongside federally listed species within sensitive ecosystems. Raised in the Valley and Ridge Province of the Appalachian Mountains, Lauren came to the southern Appalachians in 2000 to attend Warren Wilson College, where she completed a B.S. in Environmental Studies with a focus in Conservation Biology in 2004. After earning a M.S. in Environmental Science with a concentration in Applied Ecology from Indiana University's School of Public and Environmental Affairs in 2008, Lauren returned to the Blue Ridge Mountains to work with The Nature Conservancy through the AmeriCorps Project Conserve program where she contributed to the stewardship of some of the most species-rich ecosystems and rare natural communities in WNC. Concurrent to her work with MountainTrue, Lauren has assisted the Southern Appalachian Forest Coalition with field research on hemlock conservation areas within the Pisgah and Nantahala National Forests and the local business KD Ecological Services with the development and expansion of their Applied Herbivory Program. Outside of work, Lauren enjoys volunteering with local nonprofits and lending a hand around her family's farm. She is also an active member of the Ecological Society of America, North Carolina Invasive Plant Council, Bog Learning Network, and Carolina Mountain Land Conservancy. Click here to contact Lauren.
Rachel Stevens, AmeriCorps Education and Outings Coordinator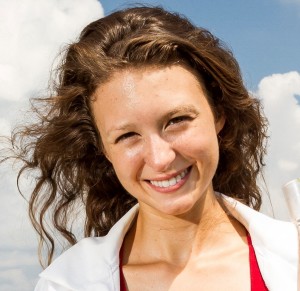 Rachel is devoted to serving MountainTrue through AmeriCorps Project Conserve 2014-2015. She, in conjunction with AmeriCorps, has goals of reaching out to those who may be uninformed of environmental threats, spending time in nature with them, and inspiring them to learn more about local conservation initiatives. New to the area, she is quickly realizing that Western North Carolina may do most of the inspiring on its own, as a sunrise over the Blue Ridge Mountains can do all the talking. Native to Annapolis, MD., Rachel had been participating in community initiatives to restore the Chesapeake Bay since she was young. She later moved on to explore another port town, Charleston, S.C., where she earned her B.A. in Biology, and minored in Chemistry. She first used her degree to study phytoplankton and their effect on the carbon cycle—a path that sailed her across the globe from the Azores to Iceland, from New Zealand to Antarctica. Feeling a little queasy with a need to put her feet on hard ground, Rachel came back to land as a Maryland State Park Naturalist. Now continuing in environmental education, Rachel knows she couldn't work through a better vector than MountainTrue and is overjoyed to be welcomed onto their team. Click here to contact Rachel.
Mark Stierwalt, Southern Regional Director
Mark has taken over the position most recently held by Mary Jo Padgett, long-time executive director of Environmental and Conservation Organization. Padgett co-founded ECO in 1987 to preserve the natural heritage of Henderson County. Mark's role is to ensure that MountainTrue's Southern Regional Office continues to be a strong resource for the public on environmental issues and to engage, organize and lead the community in advocacy on local environmental issues, as well as on state and federal issues that are priorities for the organization. Mark lives with his wife and two children on a tributary of the Green River in southern Henderson County. He is true woodsman and river dog but spends most of his free time building and maintaining trails, mountain biking, and skiing. Click here to contact Mark.
Bob Wagner, Co-Director "People may disagree about the role of government, which religion has the truth, and who is going to win March Madness, however, I think we all agree that we want to enjoy clean and spectacular rivers, to hike in healthy forests, and to live in vibrant communities." ~ Bob Wagner
With a business degree from Wake Forest University, 12 years overseeing house building programs in Africa with Habitat for Humanity and the last nine years working the Community Foundation to strengthen nonprofits in Western North Carolina, Bob is excited to be part of the MountainTrue team. While working with the Community Foundation Bob spearheaded WNC's Mountain Landscapes Initiative bringing land use planning and decision making tools to government officials, developers and private citizens. He also served as chair of WNC Nonprofit Pathways. Bob grew up in Maryland near the Chesapeake Bay where he enjoyed fishing, crabbing, and developed a deep appreciation for the environment. He joined MountainTrue in 2013 and his interests include spending time with his wife and two boys, hiking, most sports, videography, coaching, and travel. Click here to contact Bob.
Joan Walker, Campaign Coordinator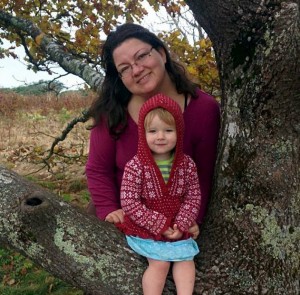 Joan joined MountainTrue in 2014 to support and coordinate grassroots organizing and advocacy campaigns. She graduated from UNC Asheville with a B.S. in Environmental Science in 2008 and earned her M.A. in Geography and Planning from Appalachian State University in 2012. Before joining the MountainTrue, she worked to forward sustainability and environmental protection at the local, state and federal levels as a high performance building codes consultant, energy fellow at UNC Asheville where she helped implement $40,000 worth of annual energy savings and coordinating coal ash programs for the Southern Alliance for Clean Energy. She is a contributing author to Planning for a New Energy and Climate Future, an American Planning Association report focused on integrating climate change and energy issues into planning practice. Joan is a native of Lexington, S.C., and has lived in Western North Carolina since 2001. She spends her free time exploring our beautiful mountains and swimming holes, tending her garden, cooking, and spending time with friends and family. Click here to contact Joan.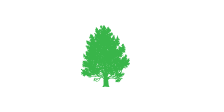 We value mountain communities that are vibrant, livable, and respectful of their connection to and dependence on the region's natural environment.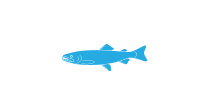 We value the integrity of natural systems – air, land, water, and native plants and animals – and believe in protecting and restoring them for the benefit of all generations.