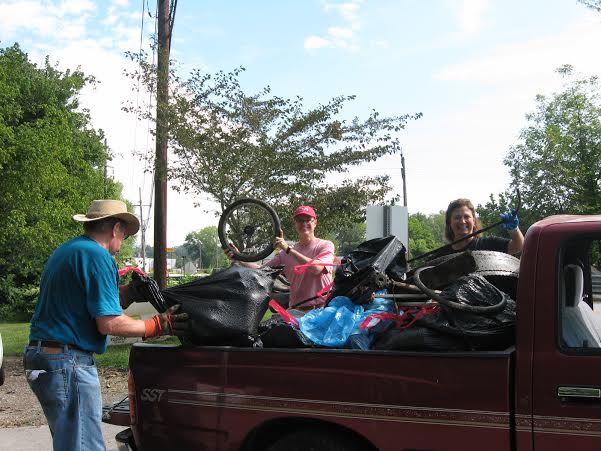 Sept. 10: 'Big Sweep' Comes to Henderson County
Join the Big Sweep, and Help Keep Our Rivers Clean
Sign Up!
Henderson County, NC – The community is invited to lend a hand and help clean up Henderson County's rivers and streams. On Saturday, September 10, MountainTrue hosts the annual Henderson County Big Sweep.
The Big Sweep is a county-wide litter cleanup program that brings citizens and community organizations together to clear trash from their waterways. Civic organizations, Scout troops, church groups, school groups, Adopt-A-Stream teams, neighborhood associations, city and county departments, local businesses, and individuals can all pitch in to make our waters cleaner and healthier.
"People get excited for our annual Big Sweep and it's really inspiring," says Gray Jernigan, MountainTrue Southern Regional Director. "By working together we can have a huge impact in just one day. Last year we pulled about 1,800 pounds of trash out of area streams. Every year we try for more."
Participants can join in the fun by registering here.
Form a team with friends and family or join an existing team. Teams will hold cleanups between 9 a.m. – 3 p.m. in waterways throughout the county. For more information or to volunteer for Henderson County Big Sweep with MountainTrue, click here or call (828) 692-0385 ext. 1001.
MountainTrue has hosted Henderson County's annual stream clean-up event since 1991, and the Big Sweep is one way it has demonstrated a legacy of engaging citizens in environmental stewardship. Last year, 8 teams made up of 37 volunteers donated 148 hours and removed 1,800 pounds of trash from our streams! Let's make this year even more successful!
In addition to Big Sweep, MountainTrue's Clean Water Team coordinates an Adopt-A-Stream monitoring program to keep our waterways clean and healthy all year. Find more information about the MountainTrue at www.mountaintrue.org.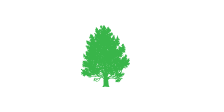 Western North Carolina is blessed with more than 1.5 million acres of public land, including Nantahala-Pisgah National Forest, Great Smoky Mountains National Park, the Blue Ridge Parkway and several state-owned parks, forests and natural areas. These public lands support the headwaters of our rivers, beautiful mountain vistas, one of the most diverse temperate forests on the planet, and a thriving economy in tourism, crafts and recreation.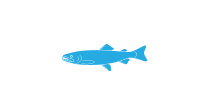 During its 30-year history, WNCA (now MountainTrue) has twice prevented logging in the Asheville Watershed, first in 1990 and again in 2004. Eventually the City of Asheville placed a conservation easement over 17,356 acres of the watershed.