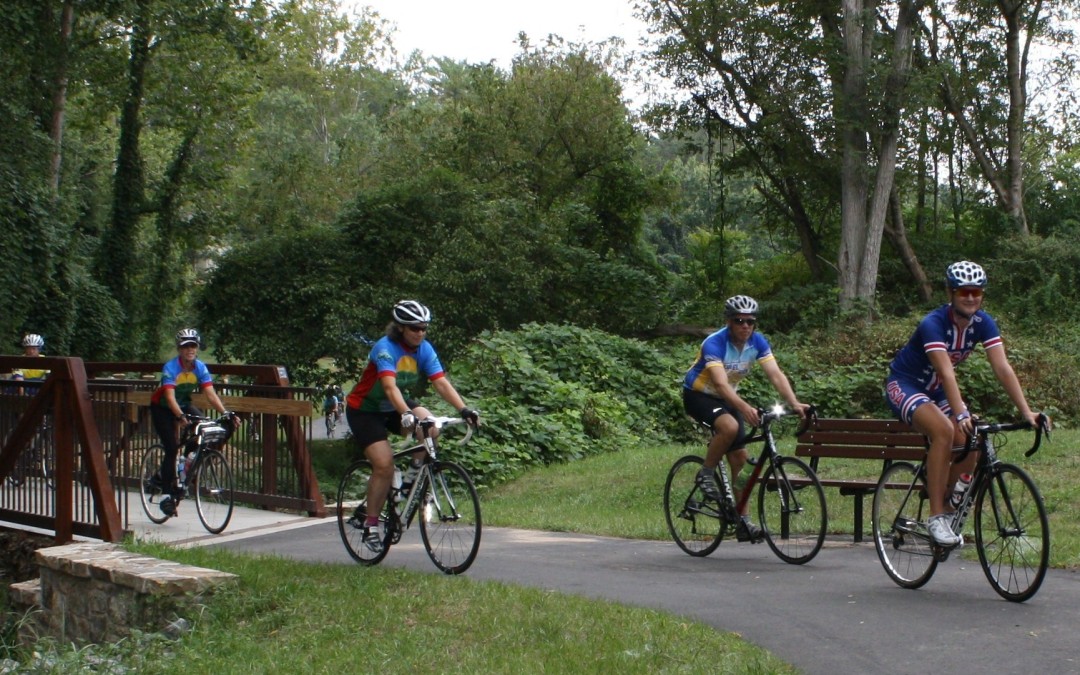 Join us on Thursday, March 9, as Hendersonville Green Drinks welcomes Chris Burns with Friends of the Ecusta Trail to give us a project update and let us know how the public can help make this trail connecting Hendersonville and Brevard a reality.
Chris is a founding board member of Friends of the Ecusta Trail, a proposed rail trail along the inactive 19-mile spur of the Blue Ridge Southern Railroad connecting Hendersonville, Laurel Park and Brevard, NC. In addition to his love and passion for his family and anything "outdoors", he has been honored to lead many non-profits in Western NC.
Chris is also a partner and head of strategy at Summit Marketing Group in Hendersonville, NC. His career spans over 25 years of experience in corporate and entrepreneurial leadership in the area of strategic brand delivery. His firm specializes in developing and implementing cross-platform communication strategies including traditional, web-based, email and social media platforms.
About Hendersonville Green Drinks
Hendersonville Green Drinks is presented by MountainTrue and the Carolina Mountain Land Conservancy. Come to Green Drinks to learn more about current environmental issues, have relevant discussions, and meet with like-minded people. This is a monthly event and everyone is welcome. You don't have to drink at Green Drinks, just come and listen. Black Bear Coffee offers beer, wine, coffee drinks and sodas. A limited food menu will be available.